Alexander Graham Bell, the inventor of the telephone, once said, "Great discoveries and improvements invariably involve the cooperation of many minds."
At the time, Bell was speaking of the implementation of the landline telephone, but it may be even more accurate in describing mobile phones. The complex automated cellular networks that mobile phones require are the result of many incremental innovations over the past 40 years. The newest network iteration, 5G, is built upon a foundation of the technologies that came before it.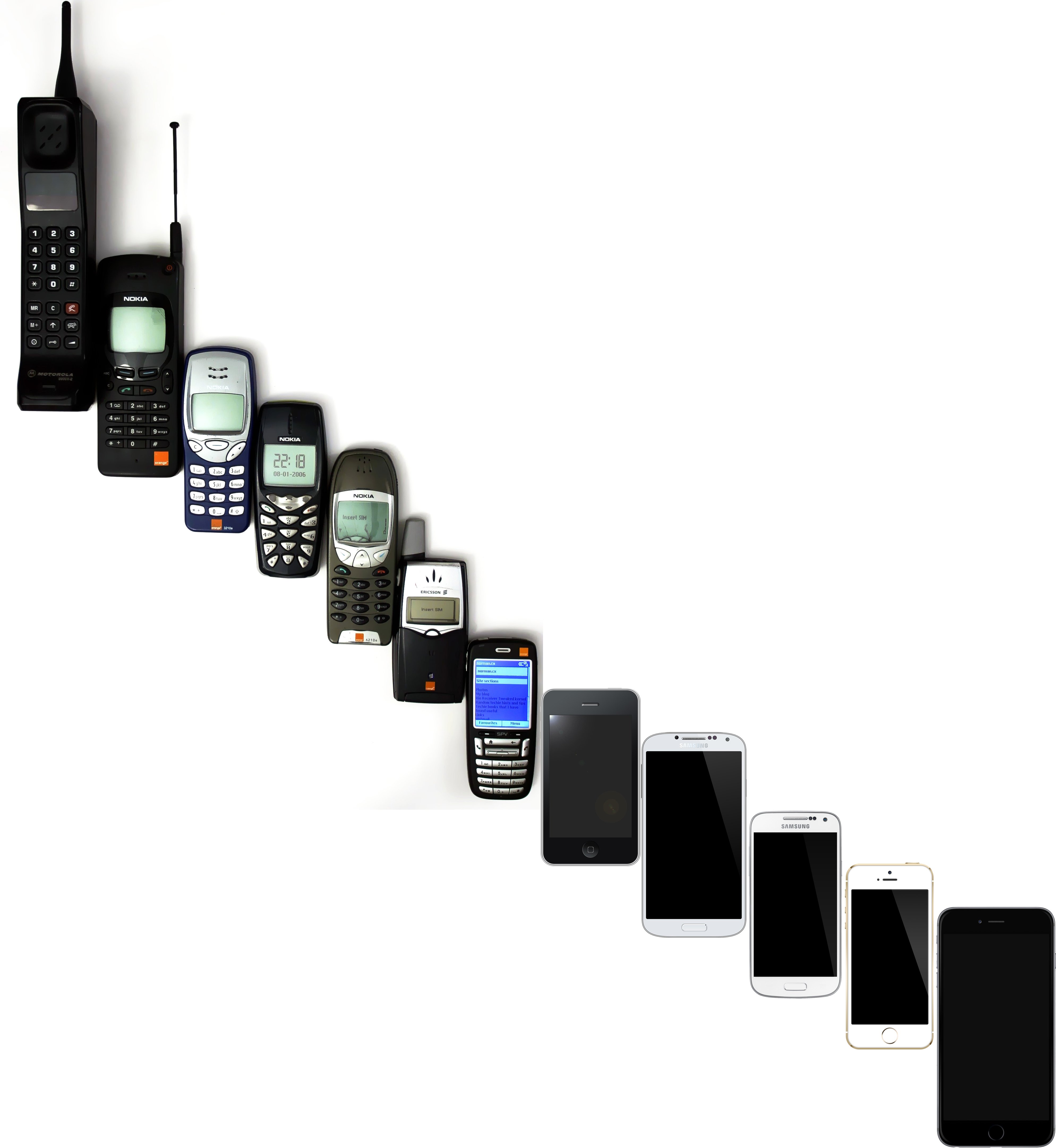 As mobile phones have evolved, so has the way we use them.The first handheld mobile phone was demonstrated by John Mitchell and Martin Cooper of Motorola in 1973. It took six years before the first commercial automated cellular network was available in Japan. The Nordic companies soon followed suit in 1981 and by the mid-1980s the U.S. and most other developed countries had cellular networks. These first generation (1G) cellular networks were analog and relied on distributed transceivers to communicate with mobile phones. Phones at this time were bulky and only had about 35 minutes of talk time, but demand for them was huge.
The analog nature of the network meant the phones could only be used for voice calls. The network used frequency modulation to convey signals from phone to towers and back. This required distinct communication channels for each particular caller. These signals were prone to interference and would not scale efficiently. Thus in the early 1990s a second generation (2G) cellular network emerged. This 2G network was digital, and improvements were made to meet the rising demand in densely packed cities where dropped calls and interference were becoming an issue with 1G networks.
Beyond 2G
Incremental improvements in the technology led to what is called 2.5G — or second generation enhanced — in the mid- to late-1990s. These networks provided better data services and access to the internet. Second generation enhanced achieved data speeds of about 100 kbps, enough for web browsing and emailing, both of which were becoming popular. The enhanced network set up the next step in the evolution of cellular networks, third generation (3G). This iteration built upon 2.5G but provided much higher data transmission rates and increased capacity. The data rates for 3G were around 2,000 kbps, 20 times larger than 2.5G.
Japan launched 3G in 2001 and it expanded into other countries within the next few years. The higher bandwidth made streaming media, video conferencing and other data-intensive activities possible. This is the network that set the stage for the smartphone revolution and began to change public perception of mobile phones. Phones in the 2000s were more likely to be used for non-voice applications — such as texting, emailing or browsing — than for voice applications. This represented a critical paradigm shift that has heavily influenced the development of fourth generation (4G) networks.
With the change in mobile phone user behavior came a change in the focus regarding cellular networks. The protocols used were IP-based and data rates increased significantly to 120,000 kbps (1.5 MB/s). It launched in 2009 in a few countries and most other countries shortly afterward. Fourth generation networking changed how people thought about cellular data. Until its development cellular networks were still associated with voice calls, even though most people used their phones for things other than voice calls. That started to shift as this past decade progressed and 4G became more widespread. Soon it became a viable alternative to ISPs in certain situations for any device.
Laptops, smartwatches, smartphones, tablets and other devices that connected to the internet gained traction in the lush bandwidth of 4G. It wasn't long before the new devices, and the new way cellular networks were being used, meant a new cellular network design was needed. This has led to the modern day imminent launch of fifth generation (5G) technology. Continuing the trend of increasing bandwidth, 5G is expected to have data speeds of around 8,000,000 kbps (1 GB/s). It will also work much better with smart appliances, smart glasses and cars. This will allow internet in vehicles to essentially become standard and will greatly promote the implementation of the IoT.
Another beneficiary of 5G will be augmented reality. There have been some attempts at augmented reality, such as smart glasses and heads-up displays in cars, but it hasn't gained much traction yet. However, every previous iteration of cellular network evolution has led to a significant change in how the technology interacts with the network.
A decade from now it may be common sense to say the higher bandwidths and interoperability with devices would naturally lead to a further integration of the internet into our lives through augmented reality, but right now that seems like a far-off dream. What is certain is cellular networks continue to evolve and pull mobile technology with them.