EPAM Systems is partnering with Renesas Electronics to develop a cloud-based solution optimized for the automotive cockpit. The auto industry is evolving to become more entertainment centered, as drivers are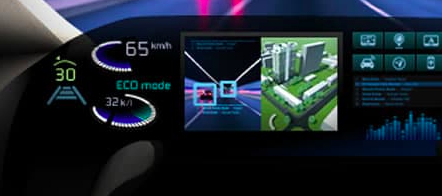 Drivers are increasingly expecting a connected lifestyle — including inside their cars. Source: Renesas increasingly expecting a connected lifestyle in all aspects of their lives — including inside their cars. Cloud-based software is transforming vehicles from being self-contained machines that focus on transporting passengers to sophisticated, internet-connected platforms that integrate with infotainment systems.
The increasing capabilities offered by cloud computing, artificial intelligence, big data and machine learning provide automotive cloud technology the tools to fundamentally change the way consumers interact with their cars and their mobile phones.
EPAM's software-first view of the auto industry led to the development of a smart, auto-specific, cloud-based solution for the Renesas Connected Cockpit Vehicle.
The partnership has enabled a new cloud solution that creates an integrated and personalized car experience and effectively integrates the car as a component of the cloud. To realize the full potential of automotive cloud technology, systems and subsystems — both within a vehicle and between manufacturers — are working together to connect software platforms.
The software will be designed for storage and distribution of facial models used for driver recognition. Facial recognition could be used to lock and unlock a vehicle, or even to detect whether a driver was alert or falling asleep at the wheel.