Broadcom offered $130 billion for Qualcomm yesterday, but the mobile chip maker is rumored to be against the deal. Published reports site the Qualcomm board sees the offer as too low and has too many regulatory risks. If approved, however, it would be largest-ever tech acquisition, far greater than the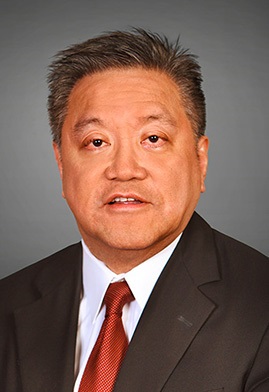 Hock Tan is Broadcom President, Chief Executive Officer and Director. $60 billion Dell and EMC deal last year.
The combined company would have fiscal 2017 revenue of approximately $51 billion. Stock of Qualcomm rose slightly to $63.28 Tuesday afternoon, while Broadcom stock fell more than six percent to $270.83. Qualcomm stockholders would receive $70 per share: $60.00 in cash and $10.00 per share in Broadcom shares. Recently, Qualcomm's stock has suffered from the company's legal proceedings with Apple.
Broadcom is looking at the purchase of Qualcomm as a way to increase its mobile chip marketshare. If the deal goes through, it would be the third-largest chip maker, after Intel and Samsung, respectively. However, approval of the merger is not a sure thing.
Broadcom Limited said last week that it will legally relocate to Delaware, which will result in $20 billion in U.S. annual revenue. That will ease some of the U.S. regulatory procedures regarding the merger. But Qualcomm is in the midst of a $38 billion acquisition of NXP Semiconductors, while Broadcom is buying Brocade Communications Systems for $5.5 billion. The Chinese regulatory approval process, on paper a lengthy 180 days, could be delayed because of the size and complexity of the Broadcom/Qualcomm deal.