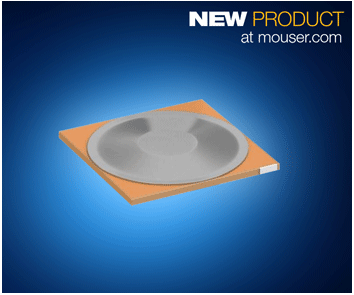 Source: Mouser
Mouser Electronics, Inc. is now stocking the PowerHap™ piezo actuators from TDK EPCOS. These piezo actuators integrated a sensor functionality feature with force and response time performance to offer haptic feedback for human-machine interfaces (HMIs) in cars, smartphones and tablets, household applications, ATMs and vending machines, game controllers, industrial equipment and medical devices.
The TDK EPCOS PowerHap actuators are based on multiplayer piezo plates with copper inner electrodes. These electrodes allow designers to drive the actuators with low operating voltages up to 120 V. PowerHap actuators can excite the entire stimulation range between 1 Hz and 1,000 Hz. The actuators have no significant frequency or amplitude limitation for customized haptic feedback. The actuator enables designers to develop custom high-definition haptic feedback profiles that users expect from cutting-edge HMIs.
The PowerHap actuators come in three types, each in an RoHS-compatible ceramic body and titanium cymbals for displacement amplification. The 2.5 G type achieved a displacement of up to 35 μm and can generate an acceleration of 2.5 g-forces of up to 5 N in a 9 mm x 9 mm footprint. The 12.7 mm x 12.7 mm 7 G type achieves a displacement up to 100 μm and can generate an acceleration of 7 g-forces up to 5 N. The 15 G type is a 26 mm x 26 mm device that can achieve a displacement of more than 200 μm and can generate an acceleration of 15 g-forces of up to 20 N.
To learn more about this product, visit Mouser.