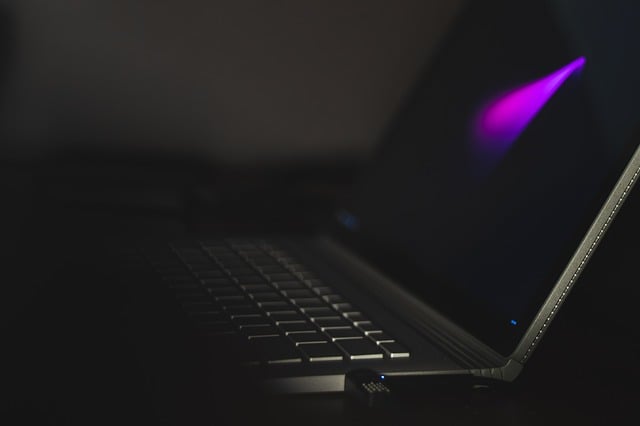 Source: PixabayIn recent months, University of California programmers received a significant amount of attention for their work on a tool that helps determine if persons advertised online for sex are linked to larger organizations dabbling in human trafficking.
Using a two-pronged approach, researchers investigated the advertisements for sex workers appearing in Backpage—a site advertising a variety of services, some of which are illegal. First, the programmers were tasked with determining if a person was advertising their sex services voluntarily or by force. And second, the programmers attempted to make connections among the different advertisements. But, because Backpage can have hundreds if not thousands of new ads to review each day, how were the programmers able to accomplish this?
Machine Learning
Machine learning, which involves computer programs that teach themselves using quantities of data, is commonly used by technology companies such as Google, Apple and Netflix. The same technology that recommends movies to you on Netflix or that determines the order of results when searching for a term in Google is the very same technology being used to help fight crimes, both large and small. To simplify, machine learning looks for patterns.
Sex Crimes
Because machine learning can sort through impossible quantities of data, it can be applied to both solving crimes and, possibly, preventing them. Going back to the example of sex workers advertising on Backpage, it is thought that sex workers work relatively anonymously, advertising their wares just under the nose of law enforcement. However, sex workers who advertise online leave a digital trail behind.
The University of California programmers applied machine learning algorithms to the data from these digital trails to distinguish between persons advertising their services by force or by consent, concentrating on seemingly innocuous details.
Sorting through data, the algorithms were programmed to look at details such as a surge in petty theft arrests in the region where sex services were advertised. A machine learning algorithm might see an uptick in stolen items considered necessities like toothpaste or soap. The idea behind that methodology is that if a person is being trafficked, they may not have access to the essentials.
Additionally, machine learning was applied to records concerning hotel rooms paid for in cash in areas where the services were advertised and to advertisements for sex around the times and locations of large events like concerts or sports events.
A second algorithm was applied to other details connected to human trafficking. For instance, in the previously mentioned ads, law enforcement officials used machine learning algorithms to make connections between the advertisements and the authors by noticing patterns such as similar styles of writing, a setting used in more than one advertisement or matching images of the persons used in the advertisement to those images stored in missing persons databases.
A machine learning algorithm was also employed once connections were made among the accounts to see if those paying (through an anonymous digital currency called Bitcoin) for the advertisements were linked to larger organizations dabbling in human trafficking.
But it isn't simply sex crimes that can be investigated using machine learning. Machine learning can be applied to just about any kind of crime.
Forced Labor
Using machine learning, law enforcement can determine if companies, even well-meaning ones, are doing business with other companies using forced labor. It is not unusual for segments of the supply chain to possibly be dealing in forced labor. Machine learning can investigate data such as reports of labor violations or complaints attached to suspected companies. Reviewing the data may reveal connections that would otherwise be difficult to prove.
Cybercrime
Machine learning can help companies and businesses prevent cyber-crimes that can be both costly and damaging to a company's reputation. A machine learning algorithm can be trained to pick up on keywords or address threads associated with malicious content, thereby stopping a potential cyber-crime in its tracks.
Crimes
Law enforcement can apply machine learning algorithms to detect patterns in crimes such as burglaries. For instance, data about burglaries—such as days and times the burglaries are occurring, the objects being taken and the details about points of entry—might point to similarities with other local burglaries that have gone unnoticed.
Once law enforcement has gathered information about a crime scene, including type of crime, witness accounts, pictures, videos, interviews, information about weapons, etc., they can apply an algorithm to those details, finding connections to other crimes or discovering scenarios about the crime scene that might have been overlooked. Machine learning can help fill in the blanks and at the same time free up law enforcement personnel to concentrate on other aspects of the crime.
Behavior
Just as a machine learning algorithm can detect patterns in criminal acts, so too can an algorithm possibly predict a person's behavior. Fitting information from a crime scene to details about a suspect and the suspect's typical MO can go a long way in helping to pin the crime on the rightful suspect or exonerating an innocent one.
Facial Recognition
A common way to fight crime using machine learning is through facial recognition technology. Becoming frequently used in settings such as airports, the technology, which involves matching the images of a person with those on file in a law enforcement database, has led to the capture of those wanted in connection with crimes.
Preventing Crimes
Much attention has been paid to how machine learning can be applied to help solve crimes, but algorithms can also serve to prevent crimes. For instance, going back to the Bitcoin example, perhaps using machine learning to track down persons and locations that might be vulnerable to human trafficking could help keep people safe. Human trafficking recruitment efforts target vulnerable people, often living in economically depressed locales, with promises of employment or romance. By identifying these areas, law enforcement can locate advertisements meant to engage this population and thus put a stop to it.
Likewise, Google and ProPublica are teaming up to track hate crimes taking place in the United States. By recording and documenting the frequency with which these crimes are occurring, they will be able to create a database that may later serve to prevent these violent crimes. By storing details and collecting information about those participating in the acts of violence, it will be easier for law enforcement to solve and possibly prevent future attacks.
Resources
Big Data Zone—Using Machine Learning to Fight Crime
Fast Company—Machine Learning: A New Weapon In the War Against Forced Labor and Human Trafficking
Fortune—The Latest Use for Bitcoin? Fighting Sex Trafficking
Phys.org—How Machine Learning is Changing Crime Solving Tactics
The Conversation—Data Science Can Help Us Fight Human Trafficking
Wired—Predictive Policing: Using Machine Learning to Detect Patterns of Crime