Additive manufacturing, often called 3D printing, has already made some changes in the transportation industry, but many of the larger changes may be yet to come. Before we look at the future, let's step back and explore where additive manufacturing is being used in the automotive industry today.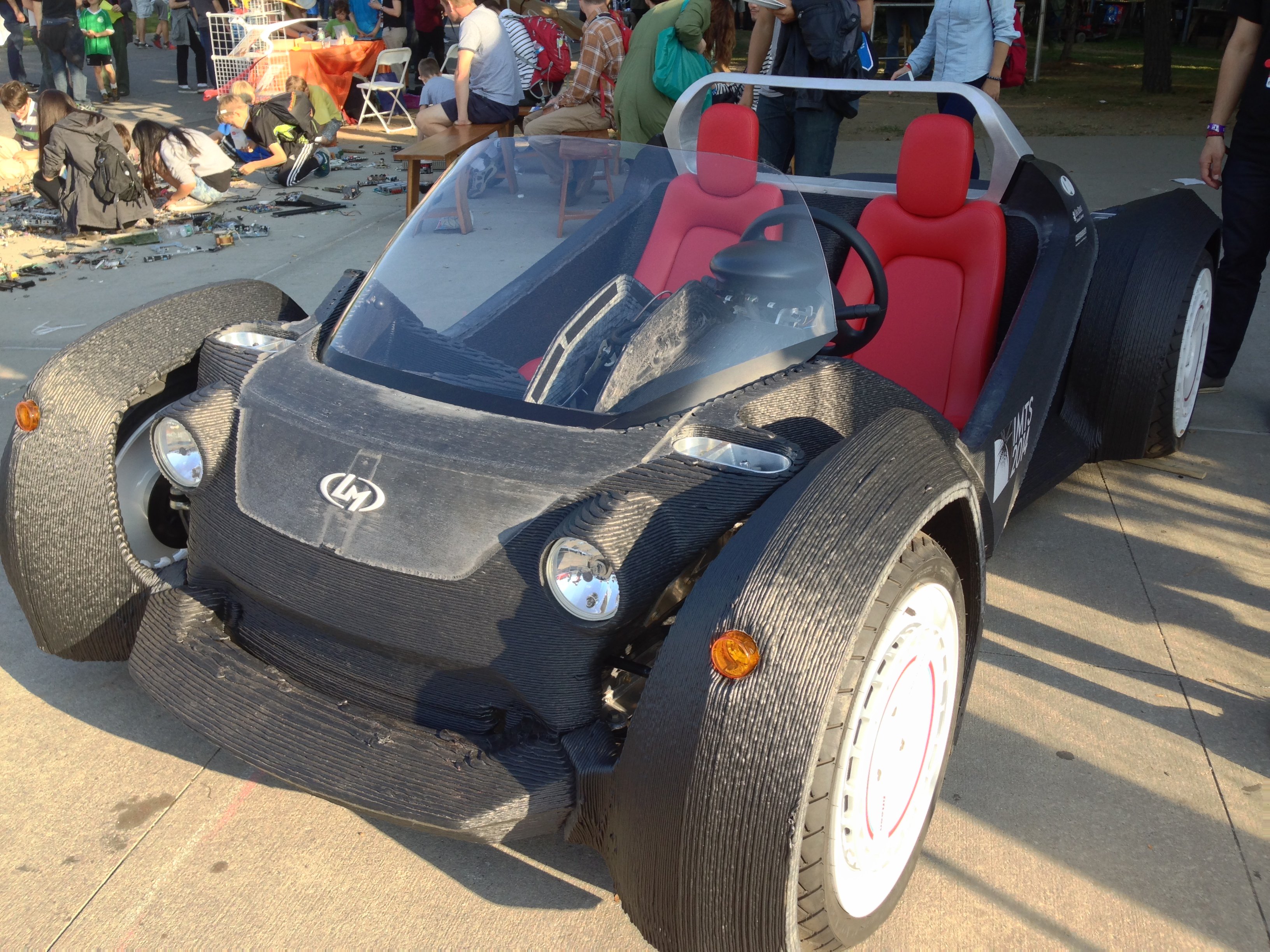 Source: z22 / CC BY-SA 3.0
Making Tools
The most common use of additive manufacturing in the automotive industry today is in building specialized tools. Building vehicles requires many specialized tools. Think of all the different vehicle models and styles available and you begin to realize that each one requires a slightly different set of tools for manufacture. Even simple tasks like applying logos require precision, yet it is different for each style. Additive manufacturing has already helped in this area by quickly creating special tools to help with alignment or part holding. The ability to quickly design and build a tool to match the vehicle is a natural fit for the technology and is being used more and more.
Other uses being pioneered for additive manufacturing in the automotive industry are still not common but offer an exciting look at the possibilities for the future.
Faster Production and Flexibility for One Offs
Customers desire custom cars or custom aspects of a car. In today's manufacturing, one-off designs typically aren't made on a production line. Even when modifications or additions are made at a shop, getting custom parts made can be difficult and expensive. With the use of additive manufacturing, creating one-of-a-kind parts and one-of-a-kind vehicles becomes much easier and cheaper. We can expect to see additive manufacturing used for customizing to become more popular in the future.
Prototyping
Vehicles change quite a bit over the years with new models and designs being developed all the time. With each new design comes a new set of challenges. Vehicles must perform well and be safe and ergonomic for the driver and passengers. Often, many of these are vetted with computer aided design software and, possibly, with models. While the prior methods are effective, additive manufacturing allows manufacturers to create parts and shapes quickly for testing. It allows for a true test of form and function before production starts.
Making Parts of All Kinds
Additive manufacturing is good for making one-off parts. Between the different kinds of additive manufacturing machines, most materials can be printed from metals to plastics and in between. Composites can also be printed to create lighter vehicles and stronger parts.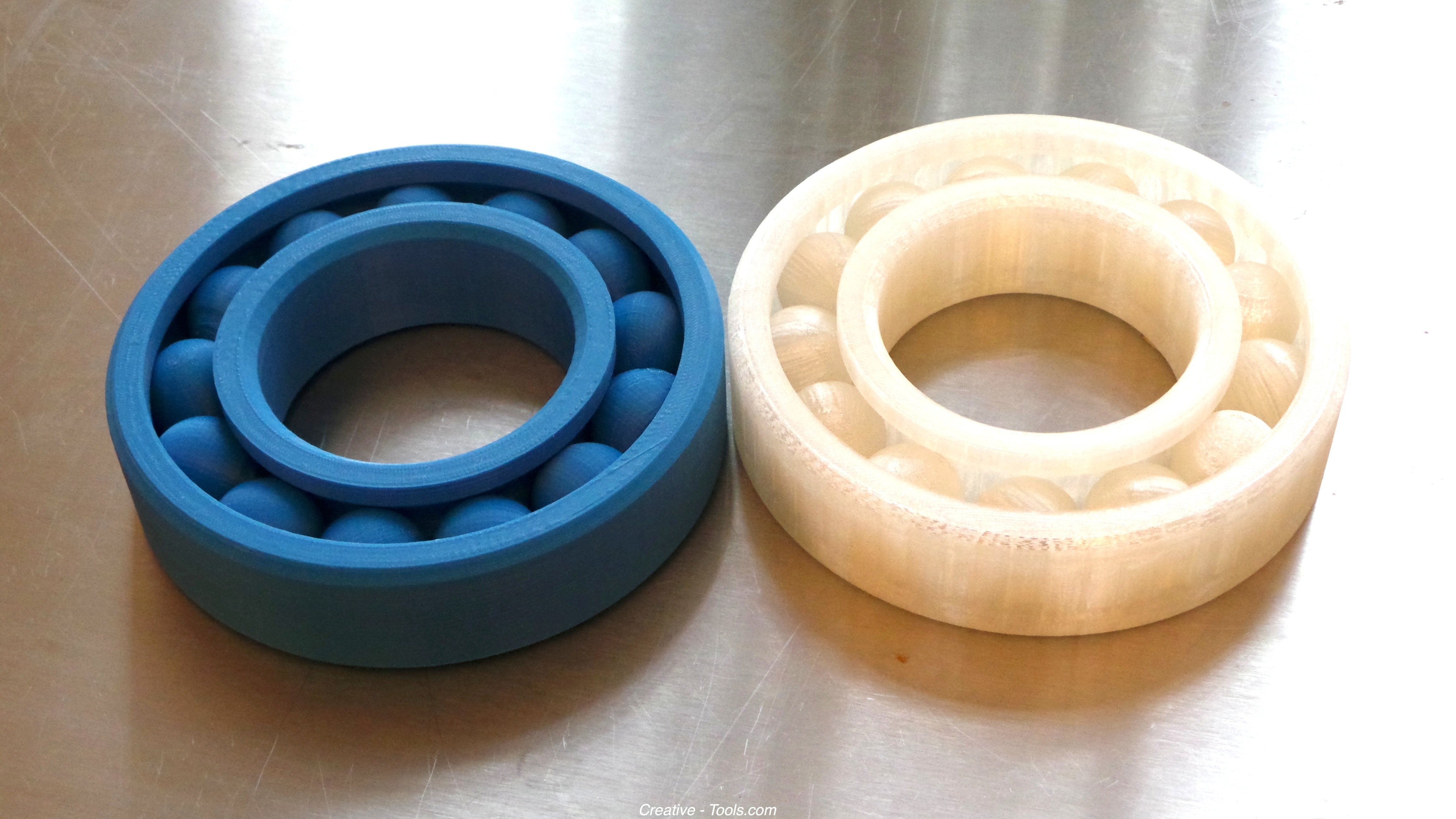 Source: Creative Tools / CC BY 2.0
Easier to Stock Parts for Dated Vehicles
One place that additive manufacturing may become important is in stocking difficult to get parts. For many classic and unique vehicles, finding replacement parts can be difficult if not impossible. Often, a trip to a junk yard is the only way to find a part and that is if you are lucky; many parts simply can't be found. Additive manufacturing could solve that by creating a virtual stock of parts that can be printed on demand.
Metal Printing
Metal additive manufacturing is a growing industry and needed for a lot of parts used in the automotive industry. Current technology can print many metal alloys, including aluminum and steel, which are common materials used in vehicles. As metal printing grows and becomes more affordable, its use in vehicles will become more common.
Making a Complete Car (Unlikely for Production)
Complete cars have been printed but so far this has mostly been done for media attention. At the moment, and likely for a long time, printing an entire vehicle is not practical as it takes too long. While printing an entire vehicle can help increase the use of composite and other unique materials, it is just not a good fit for the technology at this time.
Greater Use of Composites and Lightweight Materials
Some additive manufacturing machines are capable of making composite materials. Typically, the composite layers are composed of different materials with the advantage of a high strength to weight ratio. This is something that is very desirable in vehicles and will become more so as higher miles-per-gallon vehicles and electric vehicles become more popular. Composites can be made in more efficient ways, however, so while additive manufacturing is capable of this, it may not be the best use.
As vehicles continue to evolve, we can expect additive manufacturing to play an ever-increasing role in their production and maintenance. Despite its growing use, making a full vehicle from additive manufacturing is not likely to be the norm for quite some time—if ever.