Huntington Ingalls Industries' piloting of new technologies as part of its digital transformation is redefining the future of the naval engineering and shipbuilding industries. The company's Newport News Shipbuilding division, in collaboration with the U.S. Navy, has led the adoption of additive manufacturing of metal components for nuclear-powered warships.
This significant technological development will result in the first certified 3D-printed metal part — a prototype piping assembly — being installed on the aircraft carrier USS Harry S. Truman (CVN 75) early next year. After its installation, the assembly will be tested onboard the ship for one year.
The additive manufacturing process recently approved by Naval Sea Systems Command (NAVSEA) is a highly digitized process that deposits metal powder, layer by layer, to create three-dimensional marine alloy parts that potentially replace castings or other fabricated parts, such as valves, housings and brackets.
The adoption of 3D-printed metal parts is the culmination of years of work with the Navy and industry partners. Their efforts involved the rigorous printing of test parts and materials, extensive development of an engineered test program and publishing of the results, which could lead to cost savings and reduced production schedules for naval ships.
Earlier this year, Newport News announced a joint development agreement with 3D Systems that resulted in the installation of the ProX DMP 320 high-performance metal additive manufacturing system at the facility.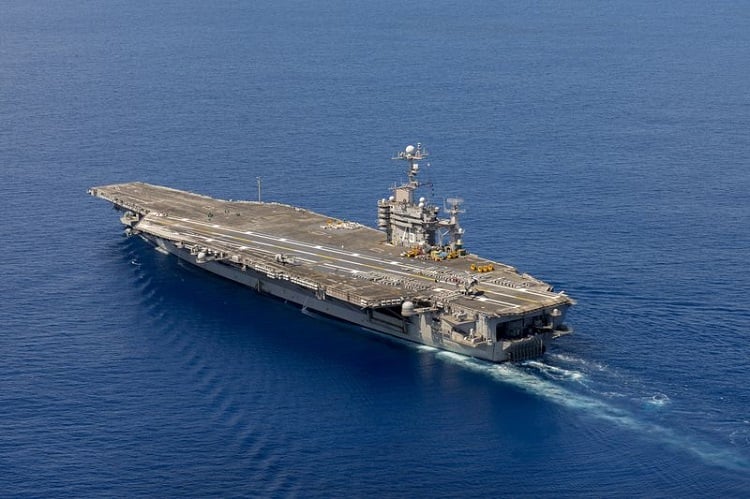 Aircraft carrier USS Harry S. Truman (CVN 75). Source: U.S. Navy