FARO® has announced the release of the latest addition to their Focus Laser Scanner portfolio. The FARO FocusS70 is a high accuracy, short range scanner designed for architecture, engineering and construction, product design and public safety-forensics professionals.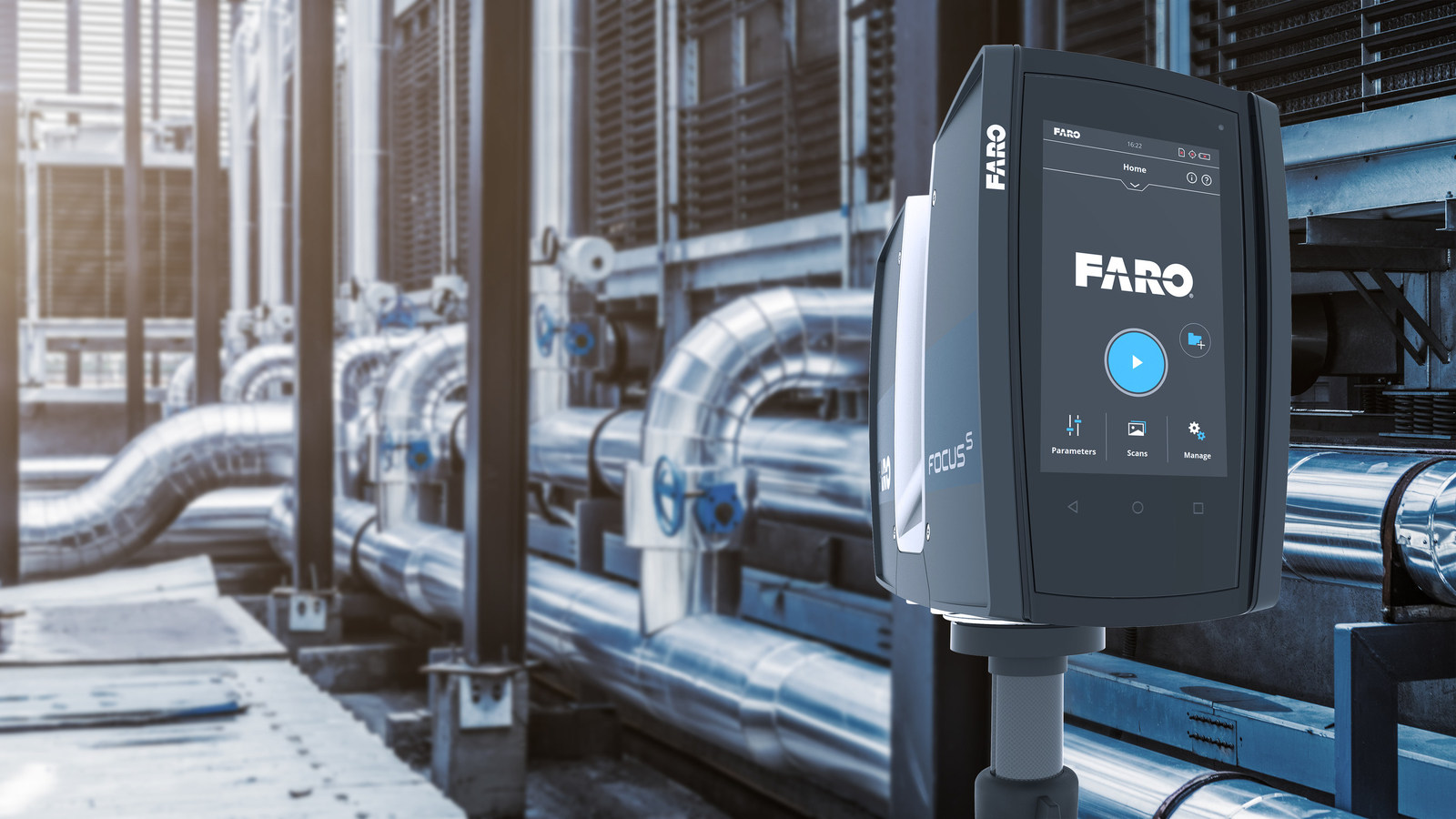 Industrial plants require professional-grade laser scanners such as the FARO Focus S 70 for dependable performance.(Image credit: FARO)
The FocusS70 delivers industrial grade performance. It includes an Ingress Protection (IP) rating of 54 for use in high particulate and wet weather conditions, HDR imaging and extended temperature range. Users will continue to freely choose the software tools that are most beneficial to their workflow, including FARO SCENE and third-party software solutions like Autodesk ReCap®.
The FocusS70 delivers value-added functionality. This makes it a perfect fit for applications requiring short-range scanning power of the FocusM70. It is designed for indoor and outdoor applications that require scanning up to 70 meters, with an accuracy of +/-1mm. The FocusS70 delivers acquisition speed of almost 1,000,000 points per second. It also supports real time, on-site registration functionality.
The high-value functionality of the FocusS70 allows the 3D scan data to be wirelessly transmitted to an onsite computer workstation/PC in real time from a single scan or multiple scans simultaneously. This eliminates the need for SD cards.
The FARO FocusS70 Laser Scanner is currently available. For more information, visit the FARO site.