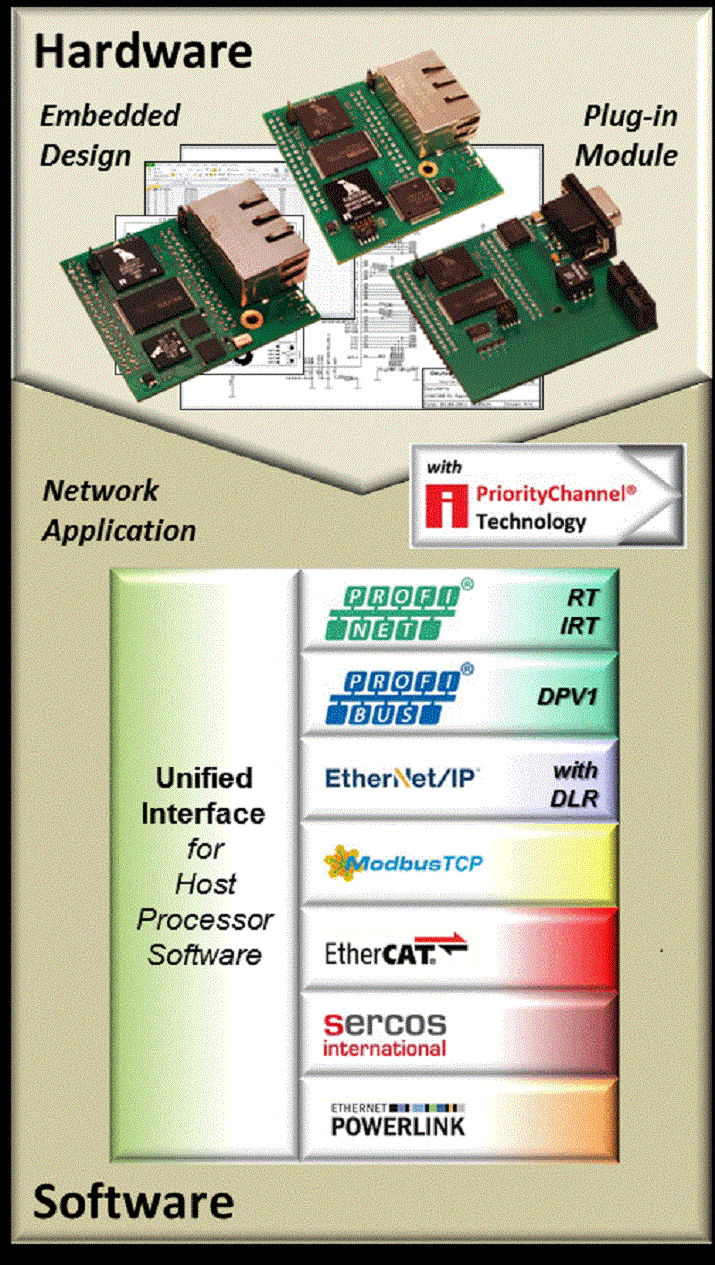 Illustration of RapID Platform Network Interface. Image credit: Analog Devices, Inc.
Analog Devices, Inc. has just announced the addition of POWERLINK, a real-time industrial Ethernet protocol, to its RapID Platform Network Interface. The network interface, developed by ADI's Deterministic Ethernet Technology Group (formerly Innovasic, Inc.), can be embedded into a field device application as a module, or completely embedded into its circuit card. POWERLINK operates as a Controlled Node (CN) and contains the POWERLINK object dictionary, with object ranges provisioned for both standardized device profiles and custom manufacturer configurations; this allows for easy customization representing all the data produced or consumed by an application.
In addition, all of the parameters defined in the POWERLINK object dictionary are available for access via SDO communications in the Asynchronous Phase. An embedded webserver provided by the interface allows users to view network parameters and I/O data via customizable webserver content, using the provision for communicating IP frames.
POWERLINK is designed to be a complete, pre-tested, pre-certified solution enabling system designers to quickly add industrial Ethernet to a new or existing product at a low cost. According to ADI, previous users have confirmed the reliability and flexibility of the RapID Platform—removing the development risk when managing the industrial protocol and network traffic for a host processor.
The RapID Platform POWERLINK Network Interface is available now as engineering samples. The fully certified production version will be available in June 2017. The Network Interface can be ordered with either a UART Host Interface or with a parallel Host Interface.