Google's autonomous driving arm, Waymo, will roll out 100 self-driving Chrysler Pacifica hybrid minivans to its fleet in order to test how other types of self-driving cars will work in the real world.
Google wants to learn how people of all ages, shapes and group sizes experience self-driving, and that's why getting minivans in test markets makes sense—because not all vehicles will be self-driving sedans.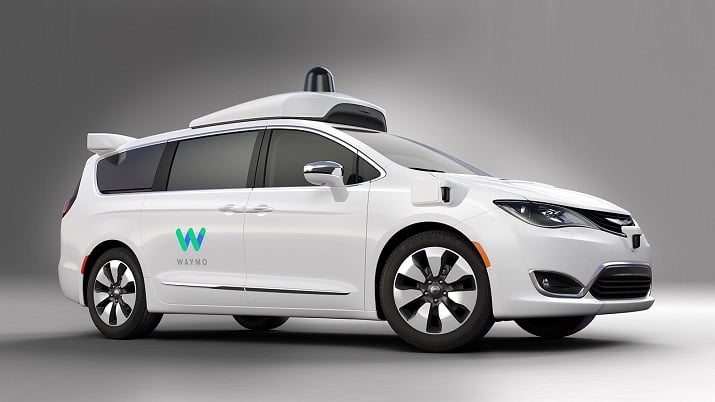 Google will begin testing self-driving minivans in its test markets in addition to its other vehicles already being tested on the road. Source: Google Google says it has spent six months working with Chrysler to design and engineer modifications to the Pacifica hybrid minivans in order to integrate Waymo's self-driving technology, and the fruits of this labor will debut in May when Google begins testing the minivans. The minivans will include a suite of updated sensors, an all-new computer and other major system updates.
Google says it has already run a number of tests on the prototype minivans, including more than 200 hours of extreme-weather testing. The testing took place on Google's test track in California, at Chrysler's Chelsea Proving Grounds in Chelsea, MI, and at Chrysler's Arizona Proving Grounds in Yucca, AZ.
Google is looking to keep pace with other car companies that have been rapidly developing their own autonomous vehicle programs, including Tesla Motors, Lyft, Uber and Apple, as well as all the major automotive OEMs.