Augmented Reality (AR) has proven to be extremely popular in video gaming, as the success of Pokémon Go has demonstrated, and upcoming other merged reality projects hope to capitalize on its success.
But as the technology has advanced, AR is becoming a useful tool for education purposes. Now first responders in the Netherlands are testing the technology as a way to keep a crime scene fresh from contamination.
Based on research from Delft University of Technology in the Netherlands, the technology is seen as a potentially helpful tool in crime scene investigation. The handheld AR system supports first responders through situational awareness and collaboration with local and remote forensic investigators.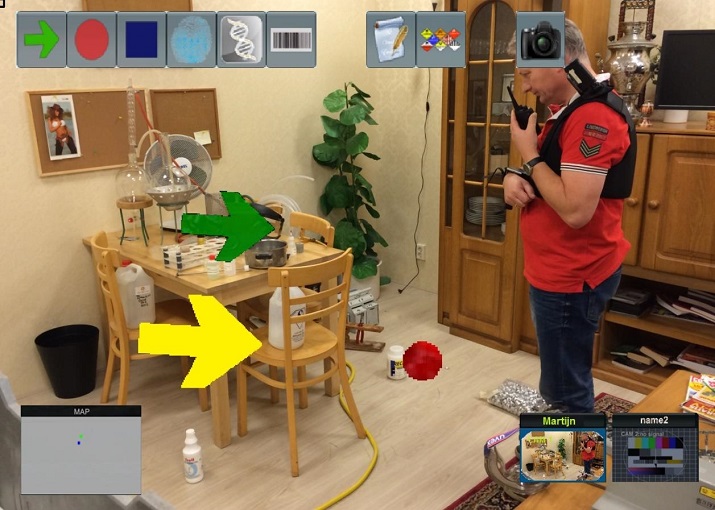 Using augmented reality might allow an inexperienced investigator to link up virtually with an inexperienced investigator in another location. Source: Delft University of Technology The system runs on a smartphone that is strapped to the wrists of local investigators and on a laptop for a remote investigator. Researchers tested the system with three Netherlands police forensic investigators; the first test involved one local and one remote investigator, and the second one involved two local and one remote investigator.
The research showed that the handheld AR system was able to overcome some of the problems investigators had with using head-mounted devices.
The system is useful where first responders may not be properly trained to handle a crime scene and where it often becomes contaminated as a result. This way, underqualified first responders can wear a camera and use a smartphone to communicate with qualified investigators in another location. This method also holds the promise of bringing multiple teams or multiple departments into the investigation in real-time.