Technology is part of our everyday lives from the car we drive, to how we communicate, to how we entertain ourselves, including now performance arts as Intel Corporation and The Imaginarium Studios have teamed up to bring digital characters live on stage.
The Royal Shakespeare Company is performing a new production of "The Tempest" and will be using performance capture technology in order to render a digital character, Ariel the sprite, on stage to interact with other performers. The rendering allows the production to not have to produce the character in advance and then project it on stage, because it is done in an entirely digital environment.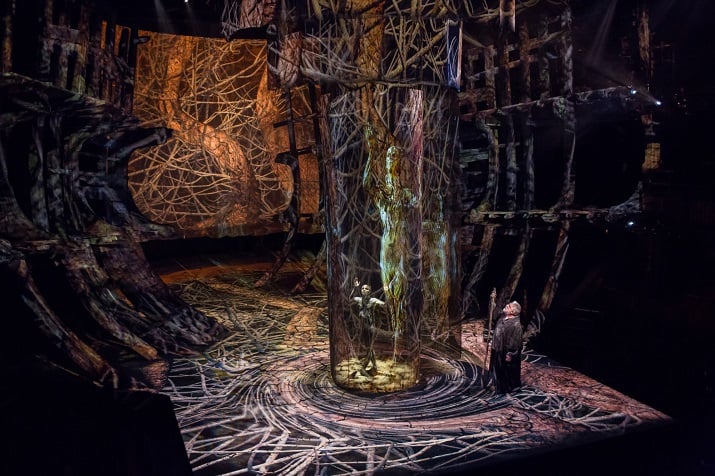 The digital avatar works by capturing an actor's movement and facial expressions and turns them into a digital character that can interact with live actors. Source: Intel The technology captures an actor's movements and facial expressions so that they are translated into the digital character. This has long been a way for movies and gaming to bring larger-than-life characters to life digitally. Intel says the digital rendering took more than a year to accomplish because of the intricacies of having digital avatars in real-time and on stage, as well as having them interact with live actors.
"Together we have created a human-digital interaction that feels 'alive,' immersing the audience in a live environment, with a theatre company which has always been at the forefront of radical experiment," says Penny Baldwin, VP of global marketing at Intel.
Gregory Doran, artistic director at the Royal Shakespeare Company, had the inspiration by thinking about what Shakespeare might have wanted to create if he were alive today. Through a combination of technology and theatre skills, "we believe we have created a unique theatre experience" that will "give our audiences something out of the ordinary to mark the conclusion of Shakespeare's 400th anniversary year and bring his work to a whole new generation," Doran says.
"The Tempest" will play at the Barbican Theatre in London June 30 through August 18 of next year.