Graphene, graphene, graphene. Everywhere we turn there is some new engineering and scientific breakthrough involving graphene.
What's so great about graphene, anyway?
Back in 2004, two researchers from the University of Manchester named Andre Geim and Kostya Novoselov isolated the material and even won a Nobel Prize in Physics for that discovery a few years later.
Graphene isn't "new." Anyone who has ever written with a pencil has made it, but the problem, which researchers have been trying to solve since the 1800s, was extracting it from graphite.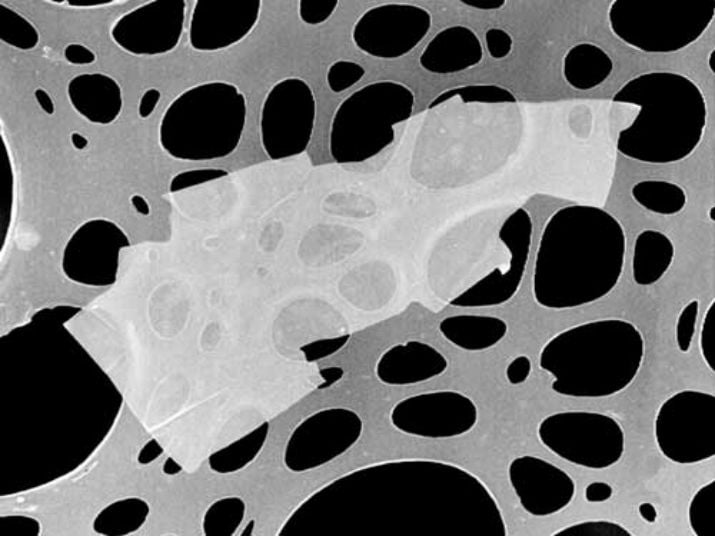 Graphene extracted from graphite. (Image Credit: The University of Manchester)Once the duo figured it out, it made available a one-atom thick, 2-D material that is said to be the "world's thinnest."
On an interesting side note, Geim and Novoselov actually figured out how to extract graphene using ordinary scotch tape when they were using the tape to clean a piece of graphite and noticed some tiny particles coming off.
Graphene can conduct electricity even better than copper, which gives the material a plethora of applications such as conductive paints and inks, electronics, and improved batteries.
Combination of Properties
According to the University of Manchester, graphene is the first 2-D crystal ever discovered—the thinnest object anyone has ever been able to grab hold of, and also the lightest.
If that was not enough to make a great material, it's also the world's strongest material—300 times harder than steel.
It is also transparent and malleable, so it can be shaped into any form.
Effects
The extraction of graphene has led to a new class of crystals, also one-atom thick, that can be manipulated and blended together in order to suit different industrial demands (think aerospace, automotive, energy storage and sensors).
The material is expected to be so powerful in the world that the University of Manchester is trying to create an entire educational city around it.
"Graphene City will be a district built around the people who will form the world's first labor market highly skilled in 2-D materials. Large firms will want to locate where they can access skills and world-class collaborators. Start-up companies and SMEs will face lower risks when they know they can recruit the people they need," said Luke Georghiou, Vice President of Research and Innovation, The University of Manchester.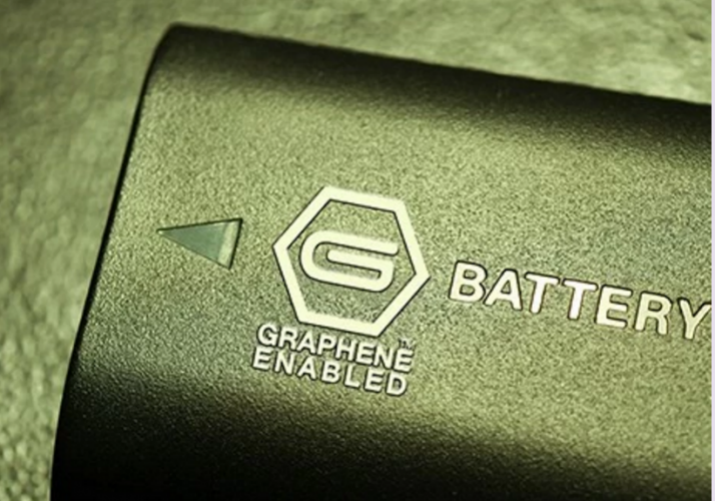 Graphene Enabled will deliver the first product demonstrators within 12 months of the company's formation. (Image Credit: The University of Manchester) Just last week the University launched a new company, to develop and commercialize products based on its graphene technology, called Graphene Enabled Systems Limited. Its headquarters are in the University's Innovation Centre and it is owned completely by the University.
The company's mission is to create profitable spin-out businesses based on the graphene technology developed within the University.
Strides Using Graphene
The University of Manchester is not the only place where graphene discoveries are made. Currently hundreds of labs worldwide are dealing with a variety of aspects of graphene research.
Just this week, MIT researchers discovered a new way to turn electricity into light using graphene by slowing down light to a speed slower than flowing electrons and creating a kind of optical "sonic boom." The discovery could make chips much faster than ever before.
In Korea, a team from the Korea Advanced Institute of Science and Technology reported on its graphene-based OLED with extraordinary efficiency that could serve as a real alternative to indium tin oxide. The team's improvements to graphene electrodes could find their way into future organic LED displays.
From a medical perspective, this week bioengineers from the University of California, San Diego, developed an electrical graphene chip that can detect mutations in DNA. This development could one day find its way into applications such as blood-based tests for early cancer screening, monitoring disease biomarkers, and real-time detection of viral and microbial sequences.
The biosensor chip—consisting of a double-stranded DNA probe embedded onto a graphene transistor—electronically detects DNA SNPs. (Image Credit: UC San Diego) The material has also found its way into the automotive sector. Another discovery from the University of Manchester, just last week, resulted in a graphene-based electrical nano-device that could potentially increase the energy efficiency of fossil fuel-powered cars.
Future Effects
After recognizing graphene's diverse properties and application fields, it is easier to see why engineers are going crazy for the material.
According to a report entitled "Trends in graphene research," by Mazdak Taghioskoui from the Department of Electrical and Computer Engineering at George Washington University, using graphene in electronics allows faster and smaller transistors to consume less energy and scatter heat faster than silicon-based devices.
As much of an effect as graphene has made so far, Taghioskoui believes that it will still take some time to see the first generation of graphene-based electronics in the consumer space.
"Despite the fact that scientific results show superb advantages of graphene for super-fast electronics, the technology is still immature. Only preliminary steps have been taken, and there is still a long way to go for possible exploitation of graphene-based commercial products," Taghioskoui writes.
Market growth tends to be hindered by two main challenges faced when working with graphene: high-priced equipment and lack of expertise in mass production.
Nonetheless the graphene market has gained a vast business potential and has achieved the attention of many big players. Considerable investments are being made to improvise and strengthen research and development activities. In order to improve the growth of the industry, companies have even introduced cross-boundary collaboration of various companies.
Whether it happens tomorrow or years from now, engineers and scientists around the globe are working diligently with the influential material because they see the effect it could have on the future.