Graphene, the wonder material discovered in 2004, has the potential for changing the world. It is a very thin layer (one atom thick) of carbon atoms bonded in a hexagonal lattice. Graphene is the thinnest compound known, the best conductor of heat at room temperature, the best conductor of electricity ever known, and is 100-300 times stronger than stainless steel, among other amazing properties. In addition to all these attributes, a new one was recently discovered.
A team of researchers at the University of Plymouth, a port city in the south coast of Devon, England, have discovered that if electricity is transmitted at high frequencies through graphene, there is absolutely no loss of energy. This means that graphene outperforms any conductor, including superconductors, when carrying electricity at high frequencies. The research was led by Dr. Shakil Awan, a lecturer in the School of Computing, Electronics and Mathematics, together with professors from Cambridge and Tohoku (in Japan) universities and Nokia Technologies from Cambridge in the UK.
"An accurate understanding of the electromagnetic properties of graphene over a broad range of frequencies (from direct current to over 10 GHz) has been an important quest for several groups around the world. Initial measurements gave conflicting results with theory because graphene's intrinsic properties are often masked by much larger interfering signals from the supporting substrate, metallic contacts and measurement probes. Our results for the first time not only confirm the theoretical properties of graphene but also open up many new applications of the material in high-speed electronics and bio-sensing."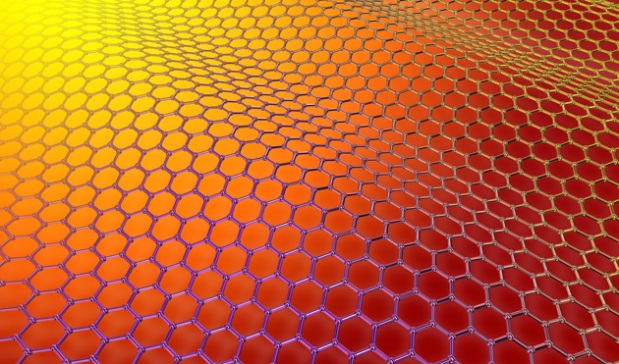 Adding the fact that graphene does not have a band gap, the results of the study seem more applicable to the optimization of high-speed field-effect transistors, mixers, low-noise amplifiers and biological sensors, among other high-speed and mobile applications.
"Graphene devices for next-generation wireless technologies (up to and beyond 10 GHz) are progressing fast," said Dr. Alan Colli, from Nokia Technologies. "Our study has unlocked the fundamental behaviour of graphene at high frequencies, which will be essential in the design and evaluation of future graphene-based wireless devices. This has only been made possible because of the multi-discipline expertise of the different groups based at Nokia, and in Plymouth, Cambridge and Tohoku universities."
The £1 million project was funded by the Engineering and Physical Sciences Research Council (EPSRC) of the UK with the purpose of developing highly sensitive graphene bio-sensors for early detection of dementia (including Alzheimer's disease). Given that the thermal noise of graphene at room temperature is smaller than that of any other known material, it is particularly suited for the detection of antibody-antigen interactions that could indicate the likelihood of a patient to develop dementia.