Researchers from the Queensland University of Technology and University of Salzburg have teamed up to create a prototype device that can connect travelers in real-time. The device, called TravelPal, was inspired by CB radio, a system of short-distance radio communications between individuals on a selection of 40 channels within the 27 MHz, to enhance the "feeling of connectedness" among users, according to Sarah-Kristin Thiel, from the University of Salzburg.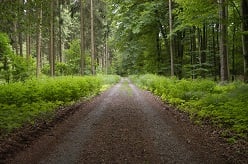 Researchers have developed a prototype to connect road-trippers in real-time. (Source: Queensland University of Technology)
The research was based on the idea that relationships can be built between tourists, places and technology. "Driving can be a lonely activity and tourists and road-trippers have few options to communicate with fellow travelers," says Thiel.
While there are currently other tourist and social interaction applications in place, there are few that allow users to communicate and ask questions in real-time. The TravelPal device aims to let travelers share their experiences with others and learn interesting facts about a destination or even exchange tips while on the road.
The TravelPal can be installed on a mobile device where users can create a profile and set a range around their position. To test the technology, six people were recruited to take a road trip from Brisbane to Byron Bay in two cars and explore unfamiliar terrain along the way. "Both groups installed TravelPal onto their mobile device and placed it on the dashboard like a GPS device," says Thiel. The technology took into account road safety and privacy issues, so users could decide what information they wanted to reveal and control details about their current position.
While the TravelPal is not intended to be actively used by the driver of the vehicle while the car is in motion, its creators included a text-to-speech feature in an attempt to let drivers passively use the application and be part of the discussions. "The opportunity to send audio messages is meant to keep the mental load of using the application to a minimum," says Thiel.
According to Professor Marcus Foth from the QUT Urban Informatics, TravelPal was actually designed in response to the Queensland Drive Tourism Strategy. "TravelPal complements our lab's urban mobility program of research, which also comprises studies into public transport, specifically bus and rail, as well as designing solutions to foster safer driving behaviors in young drivers," he says.