Electronic measurement house Keysight Technologies Inc. has rolled out an automotive body and safety electronics reference design for testing control modules in the automotive technology space.
The TS-8989 electronic test module is a ready-to-go PXI-based test board that combines an eight-slot PXI chassis, an 11-slot switch/load unit with an integrated eight-channel DIO and a 12 volt DC power supply for fixture control. These features all come in a single compact box that will fit into any standard 19-inch rack system, Keysight says.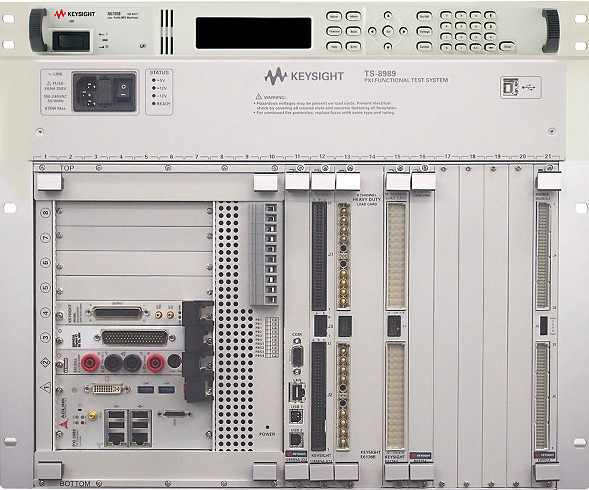 Keysight Technologies automotive electronic test module is a ready-to-go PXI-based solution for testing body and safety controls in vehicles. Source: Keysight
The company is offering additional instrumentation and software in the body and safety module for simulation of input sensors such as force sensors and positions sensors and a load card for simulating discrete switches such as wiper control switches providing multiple channels of discrete switching with user-defined loads that engineers can wire to the individual channels.
To simulate driving loads, such as wiper motors or actuating an electro mechanical component, Keysight is offering a series of high-current load cards with a different mix of load channels and handing of currents up to 40 amps.
The TS-8989 body and safety test module is available now at a starting price of $43,000.