When an eclipse takes place, not every spacecraft can overcome the hours in the cold and dark caused by the phenomenon. However, NASA's solar-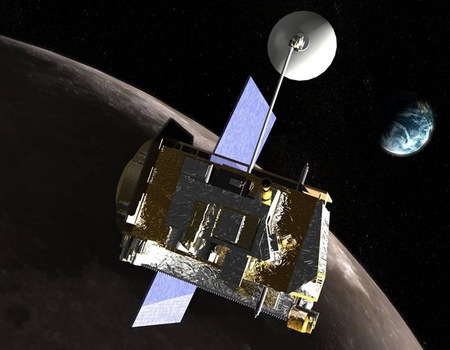 Solar-powered spacecraft faces challenges during eclipse.powered Lunar Reconnaissance Orbiter (LRO) is better prepped than the Lunar Atmosphere and Dust Environment Explorer (LADEE), which barely survived one in April 2014.
NASA counteracts the eclipse by shutting down most of the LRO systems so that battery power is conserved. An instrument resident on the LRO called Diviner is used in an eclipse situation. The Diviner—a radiometer—measures reflective energy off the surface of the moon and infrared emissions that show the temperature at the surface. NASA now leaves Diviner on throughout an eclipse for expanded observations.
In addition to Diviner, a star tracker and its associated heaters for improved navigation are used. The situation is monitored 24/7 all the way from pre-heat through the day after recovery and each instrument is brought back to status. During the eclipse, only Diviner keeps its focus on the moon and performs a job completely out of its original job description.
As the moon, and by extension LRO, passes into Earth's shadow, the temperature drops to almost 280 degrees Fahrenheit in minutes. Each subsequent eclipse provides more data to NASA. The LRO was initially launched on June 18, 2009, for a two-year mission. Still operational, the mission is funded through October 2016.
To contact the author of this article, email engineering360editors@ihs.com