The unique design of the MDMA Micro-D Connector with removable crimp contacts from Littelfuse, Inc. allows end users to easily create custom cable harnesses, a feature not currently offered by any other Micro-D connectors on the market. No soldering or shrink tubing is required.
The MDMA-MDMB Connector series is ideal for use in many harsh environment applications, including:
Space equipment (flight and engineering model)
Satellite harnesses
Launchers and payloads
Avionics/military
Electrical wiring interconnection system manufacturers
Other high-performance applications
"The MDMA Micro-D connector with removable crimp contacts is a game-changer for the space industry. It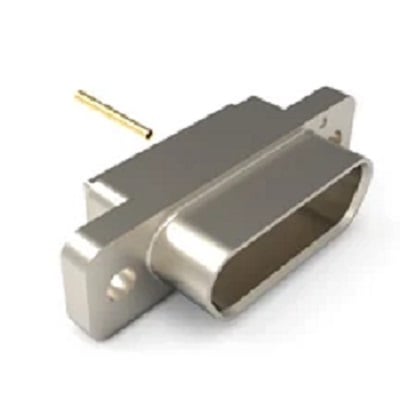 Source: Littelfuse, Inc. offers our customers flexibility, customization, and cost savings," said Rémi Antoine, global product manager at C&K, a part of Littelfuse. "By ensuring only the required wires are used, there is a cost reduction for the harness manufacturer. The harness length is flexible and can be chosen to exactly suit the application, saving valuable time and weight for a space mission."
Watch a video highlighting its features.
The MDMA-MDMB Micro-D microminiature compatible connectors offer several key benefits:
Removable crimp contacts provide the flexibility to create or rework custom cable harnesses.
Users can choose harness lengths to suit each unique application precisely.
Saves valuable weight for space missions while enabling easy end-user installation.
Eliminates the need for shrink tubing, typically used with solder bucket termination.
Create custom harnesses with the choice of different wire types and sizes for each contact, as required.
Compatible with existing Micro-D connectors and wire gauges from AWG24 to AWG28.
Compliant with the ESA/ESCC 3401 specifications and is MIL-83513 compatible.
Connectors not subject to outgassing.
How It works
The MDMA-MDMB's high-performance Micropin contact system uses a "twist pin" spring male contact and tubular socket contact to provide removable crimp-type contacts that enable easy end-user installation and rework. Dedicated tools are available to make the retention test of each contact in the connectors and remove the contacts from the connectors for cable extraction.
Availability
The MDMA and MDMB Micro-D connectors are available in 9, 15, 21, 25, 31, 37, and 51-pin versions in either nickel or gold plating. Order the contacts separately. Place sample requests through authorized Littelfuse distributors worldwide.