Electronics and Semiconductors
TechInsights Teardown: Ford F-150 ADAS controller
07 February 2023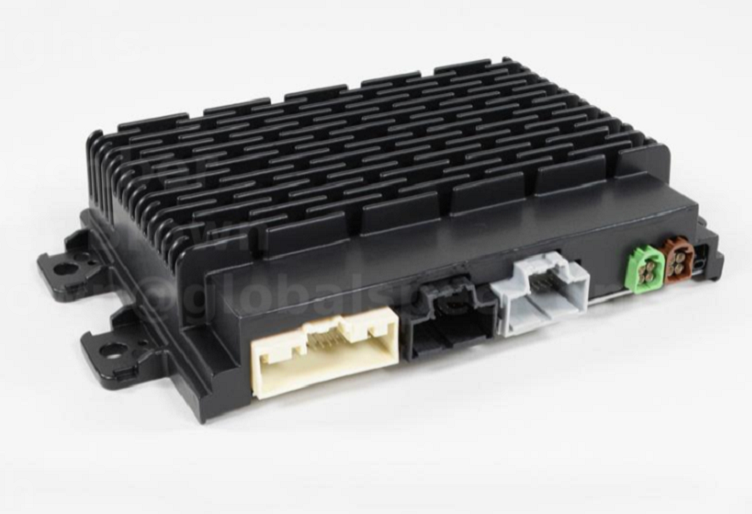 The Ford F-150 is a staple of the American automotive industry as one of the best-selling trucks worldwide.
As technology advances, Ford has kept up with adding the latest and greatest to the F-150 vehicles. The latest version of the truck contains a new advanced driver assistance system (ADAS) controller for added safety where the vehicle will be able to enhance driving while on the road.
The main applications processor is based on Mobileye's Vision system-on-chip and an Infineon 32-bit microcontroller with memory and main SDRAM.
The following is a partial deep dive into the automotive safety system for the Ford F-150 ADAS controller.
Summary
ADAS applications processor
SDRAM and mobile EEPROM memory
Ethernet switch and transceiver
Price: $589.21
Target market: Automotive
Availability: Worldwide
Release date: July 2021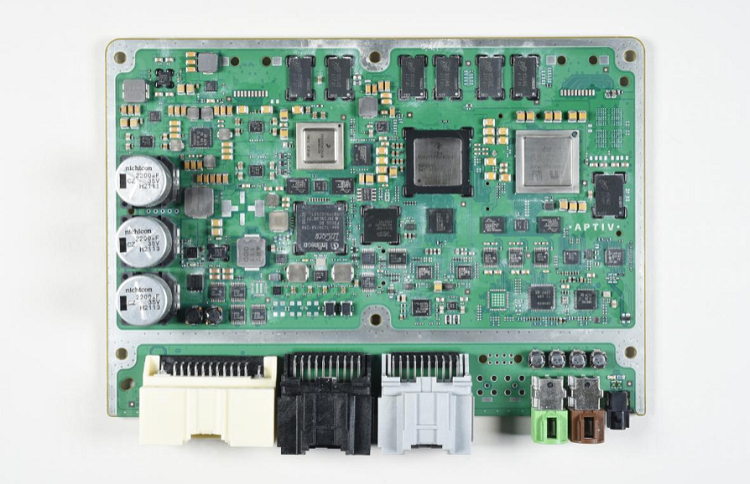 The front side of the main board of the Ford F-150 contains the main processors and memory to operate the ADAS functionality. Source: TechInsights
Main board — Front
The main board of the Ford F-150 ADAS controller includes the main processor in the Infineon 32-bit microcontroller with memory, Mobileye's Vision system-on-chip and main SDRAM from Micron Technology. Other electronic components include:
DC-DC converter from Maxim
D-type flip-flop from Nexperia
ST Microelectronics' serial EEPROM
Analog Devices' 10-bit SDTV video decoder
Texas Instruments' 10 A step-down DC-DC converter, single LDO regulator and ADAS applications processor
(Learn more about microprocessors and microcontrollers on Globalspec.com)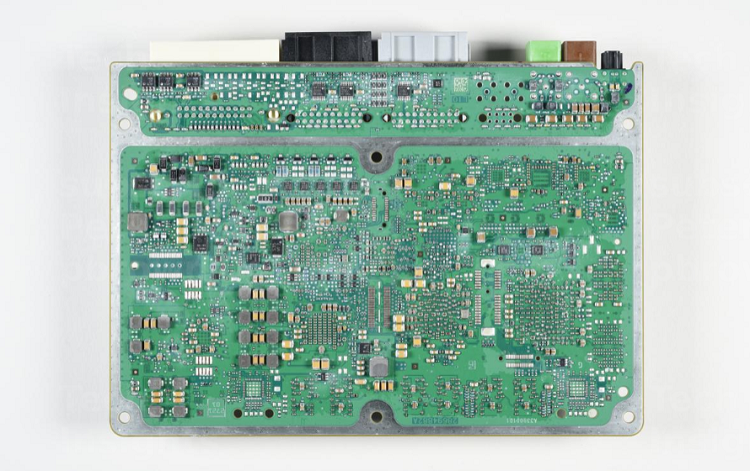 The back side of the main board on the ADAS controller features discrete and electronic components needed to operate the safety systems. Source: TechInsights
Main board — Back
The back side of the main board on the Ford F-150 ADAS controller includes a host of discrete components such as:
TI's four-bit bidirectional voltage-level transistor, 4 A load switch, 4 A step-down converter and automotive comparator
On Semiconductor's single inverter, non-inverting three-state buffer and dual buffer
Maxim's 3.3 V voltage reference
Infineon's high-side power switch
Analog Devices' SD video filter amplifiers
(Learn more about discrete components on Globalspec.com)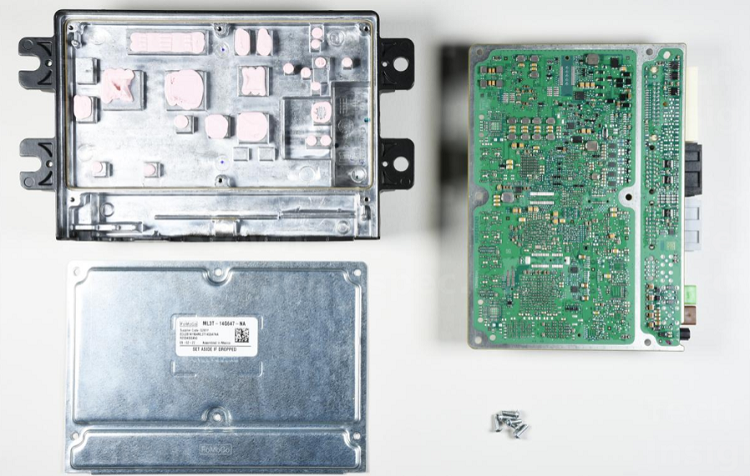 The main components found on the Ford F-150 ADAS controller. Source: TechInsights
Manufacturing cost breakdown
$114.06 — Integrated circuits
$24.78 — Modules, discretes and connectors
$16.36 — Non-electronic parts
$15.64 — Substrates
$14.71 — Component insertion
$3.05 — Card test
$1.67 — Final assembly and test

Find Free Electronics Datasheets