For the better part of two years, the supply chain has wrestled with a semiconductor shortage that has impacted numerous sectors of the electronics industry.
The shortage caused many companies to look to other sources of chips or adjust plans for where they get semiconductors in the future. It also accelerated the movement to expand semiconductor manufacturing beyond the aggregation in Asia. Specifically in the U.S., this meant the passing of the CHIPS and Science Act, which will give those building semiconductor fabs in the country access to $52 billion in funding.
Now that the chip shortage appears to be waning, the question of how to avoid falling into another conundrum in the future is on the minds of the industry.
Electronics360 talked with Malcolm J. Thompson, executive director at NextFlex, to discuss the impact of the CHIPS Act and how to avoid the next chip shortage.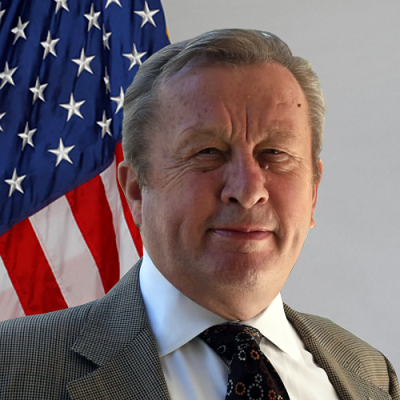 Malcolm J. Thompson, executive director at NextFlex.NextFlex is a Department of Defense-sponsored institute established to help grow U.S. manufacturing ecosystem including flexible hybrid electronics. Additionally, the company also accelerates the availability of a trained workforce through creation of a talent pipeline in the manufacturing sector.
Reports seem to believe that the chip shortage may be getting better, but given how long it took for the market to clear up, how do you prevent such a thing from happening again?
Malcolm J. Thompson: We have a real opportunity now with the CHIPS Act and, collectively, we need to get serious about forming teams, writing proposals, and regaining leadership in the U.S. In addition to building semiconductor foundries, we need to expand the electronics space to encompass emerging technologies like additive electronics and flexible hybrid electronics (FHE), because we know other countries are pursuing novel ways to create new classes of electronics and have already made significant headway.
Today there is limited semiconductor packaging in the U.S., with early funding intended to go into heterogenous integration methodologies at large companies. The inclusion of investment in additive electronic interconnect packaging would be complementary and could have an impact on a broad set of businesses in the supply chain. If we don't invest in these forward-thinking methodologies, we are likely to be back here in five years; discussing a U.S. electronics deficiency and how to get out of it. In fact, it will be even harder to achieve leadership in the future, because we know that others around the globe are investing in additive processing for electronics packaging and interconnect technology.
We are also hearing reports of some sectors are now in an oversupply…so how do you manage the two so there is a happy medium?
Thompson: I don't think a happy medium exists; there is always over- and under-supply at work in a market that moves at the speed the semiconductor industry does, but we can work to reduce the capacity/ demand gaps. One also must acknowledge constant technology advancements, which means you are often chasing an unseen target. It's been demonstrated time and again how the markets are constantly changing, with leading edge and trailing edge technologies always competing for share.
Do you feel the CHIPS and Science Act will help the situation in the short-term? What about the long-term?
Thompson: To solve the overall problem, investment in wafer foundries must be accompanied by funding for advanced packaging of the chips that will come from the new foundries being supported by the CHIPS Act. Without that additional capability, many of these new chips will be sent overseas for packaging, which would defeat the bill's purpose of boosting domestic chip production overall. Thankfully, this is communicated in the CHIPS Act, and is getting more focus from players across the electronics industry.
While there is concern that the big players in advanced packaging will consume all the funding, there's hope that additional complementary and novel approaches such as additive manufacturing will also see meaningful investment. Even a small portion of the overall budget planned for advanced packaging can go a long way in the hands of nimble, innovative companies that, when working together, can raise the bar for everyone in the electronics industry.
Another key part of the CHIPS act, and the next element we should be focusing on, is workforce development. The fact is, we don't have a ready workforce to run all the proposed chip fabs and advanced packaging factories. Innovation will follow the people, and the geographic locations of innovation hubs — such as Ohio and New York, where large factories are being planned — will need to appeal to people to live and work there. For every job in manufacturing, many more supporting companies and staff are needed, so these manufacturing jobs have a multiplicative impact on a location's employment. Hundreds, if not thousands of jobs are at stake, so workforce development becomes part of the essential infrastructure of not just the chip production facilities, but also for the local economies they will support.
The U.S. government, U.S.-based companies and trade organizations are seeking to boost domestic semiconductor manufacturing, with the CHIPS Act being part of this, do you feel this is important to avoid another chip shortage?
Thompson: The problem goes beyond the global shortage. We also need to address national security and economic implications. China, Taiwan, other Southeast Asian and European nations have had investment strategies for basic R&D and large-scale manufacturing for decades, so the U.S. quickly falls behind in an accelerating race if we do not make significant and sustained investments.
The CHIPS Act changed this conversation overnight, and we are now discussing things that were not previously thought of: we must put money into the whole solution and the supply chain — not just the front end of the line. Every interconnect layer, substrate and package must be considered, including new and efficient ways to produce these layers and integrate them with the chips we rely on today, as well as ways to make chips thin, flexible, and capable of several different forms so they can be applied to even more uses.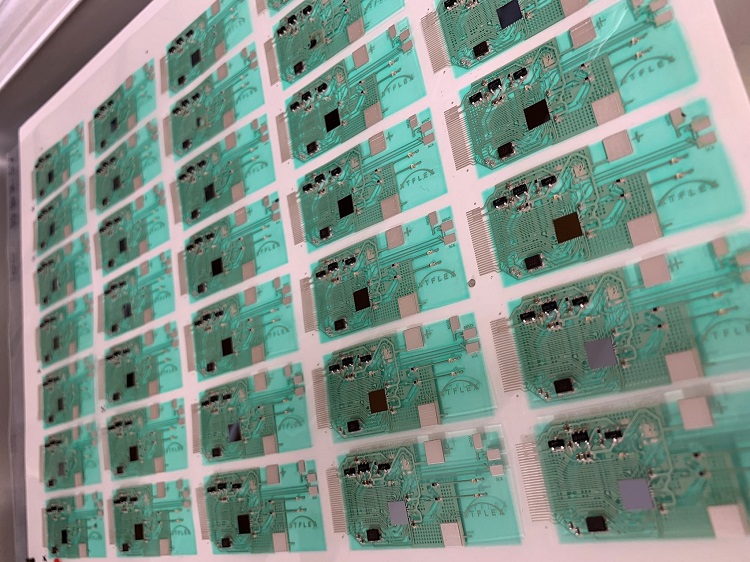 NextFlex is focused on the widespread adoption of flexible hybrid electronics and additive electronics to improve the U.S. position in the world economy. Source: NextFlex
Do you think spreading manufacturing globally will help the supply chain when another pandemic or geopolitical incident happens? Which is supposedly the goal of expanding domestic chip making.
Thompson: This is an interesting question to which there is no perfect solution. We must keep in mind that the semiconductor industry is highly competitive, creating almost a sense of national pride for the technology leaders. The countries that recognize that semiconductor manufacturing is essential for national security and economic prosperity, and support its growth, will not only foster technology leadership, but will also secure domestic supply for both commercial and defense applications. That said, the market is truly global and is increasingly complex, so it will be interesting to see how the various initiatives underway will play out.
What do you think about the Chip 4 Alliance and what do you see as the ramifications of it?
Thompson: Now that South Korea has indicated that they are open to joining the Chip 4 Alliance, the initiative may start to gather steam. Unfortunately, there may be negative response from those not included in the Alliance. NextFlex does not participate in these discussions but is actively engaged in CHIPS Act initiatives including ASIC and MITRE.
Obviously, the U.S. wants to keep ahead of China but it is also trying to compete in chip manufacturing with Taiwan, Korea and Japan while simultaneously using these countries to build chips currently. This must be a tricky situation to navigate, right?
Thompson: Yes, certainly. This will necessitate delicate negotiations. Fortunately, our focus is on how we can stimulate widespread adoption of flexible hybrid electronics and additive electronics to improve the U.S position in the world economy and in emerging technologies.
What do you think will be the top trends or concerns in the next five years?
Thompson: To truly position the U.S. as a technology leader in electronics, we must be good stewards of the investments that the federal government intends to make. However, even these investments will take years to show impact, so a sustained national program over time is essential to long-term growth and prosperity. The pandemic proved that the weakest link in the supply chain can disrupt an entire industry, so we need to be smart about making the right investments.
Other trends include advanced packaging methods that include heterogeneous integration of bare and thin chips, the use of mix and match chiplets and bonding methods that make chip to chip interconnect seamless. Smart manufacturing methodologies will be in every part of a modern factory with a combination of machine learning and artificial intelligence. Finally, the use of additive electronics will change many aspects of advanced packaging, particularly with the combination of heterogeneous integration and chiplet strategies.