Trimble has introduced a new mobile mapping system for asset management and mapping for future automotive models.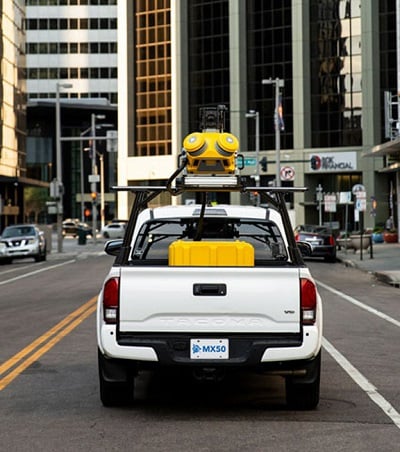 The MX50 lidar can be mounted to vehicles for mid-range mapping and surveying. Source: Trimble Called the Trimble MX50, the vehicle-mounted mobile lidar system is for mid-range mapping for first-time mobile mapping users or experienced users to expand their equipment fleet with data capture technology that works with geospatial software solutions.
The lidar can provide clean and accurate data of ground surfaces, and can also be used for highway and road inspection and maintenance organizations, public utilities, contractors and survey companies wanting to expand service capabilities.
The MX50 lidar includes:
A 360° panoramic camera.
A global navigation satellite system (GNSS)/ inertial measurement unit (IMU) positioning system.
Reduced dense point clouds and immersive imagery for surveying and mapping accuracy.
High-accuracy data collection.
The MX50 expands Trimble's mobile mapping portfolio and previously the company introduced the MX9 system for large scanning and mapping missions and the portable MX7 for capturing precise street-level imagery.