Researchers from Iowa State University used advanced data analytics to study how the environment affects genomics in crops. The goal was to create a model that will allow plant breeders and farmers to develop crops with traits that will withstand the changing environment.
Plants with the same genotype will perform differently when grown in different environments. During the study, the team focused on corn, wheat and oats. The study shed light on phenotypic plasticity, or the ability of crops to adapt to environmental changes. It helps plant breeders understand how shapable plant species are because genetic performance is context-dependent.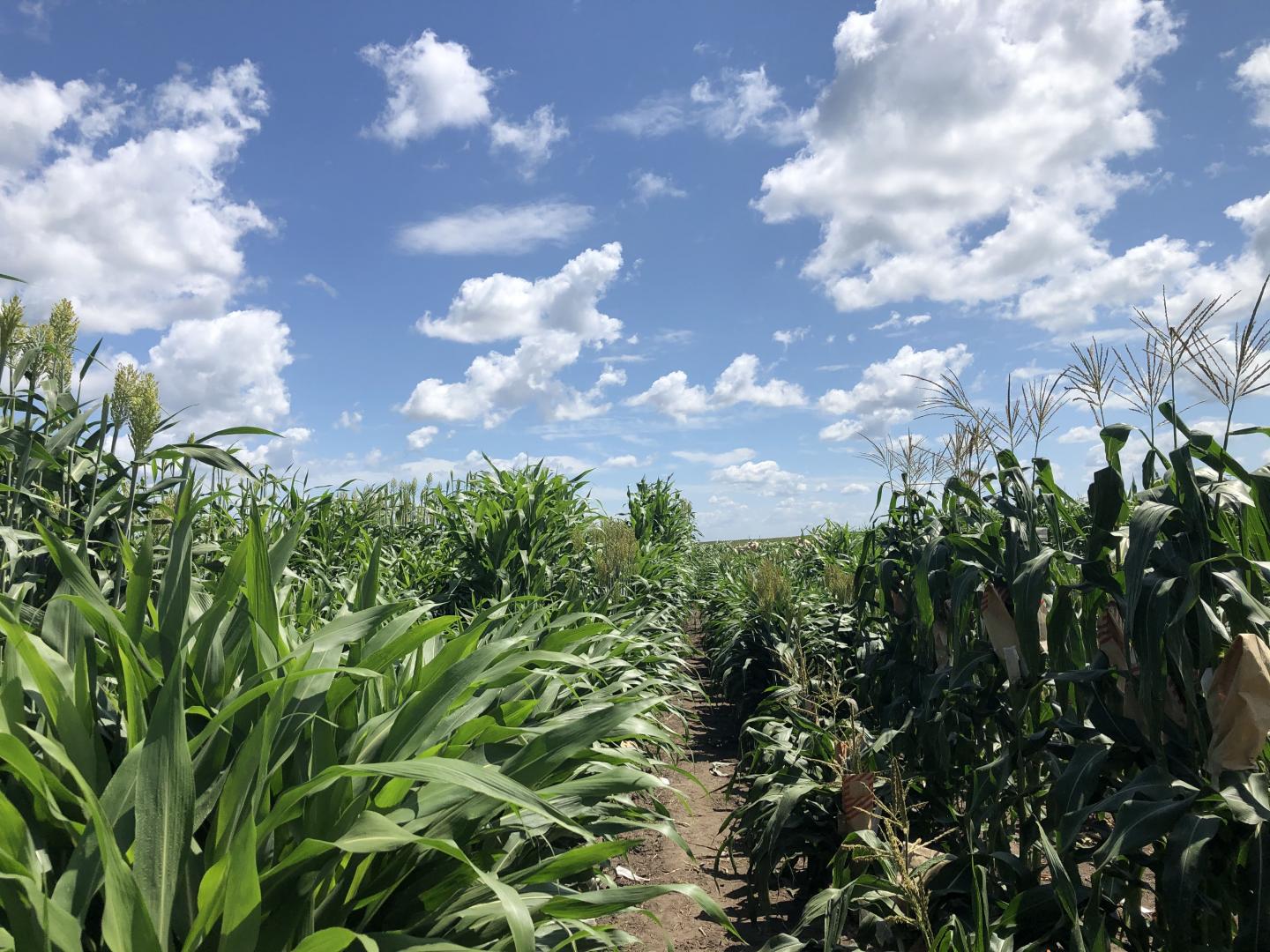 Iowa State University researchers use advanced data analytics to help scientists understand how environmental conditions interact with genomics in corn, pictured here, as well as other crops. Source: Jianming Yu
The dataset used for the study included 282 inbred lines of wheat evaluated in the U.S., 288 inbred lines of wheat evaluated in Africa, India and the Middle East and 433 inbred populations of oats evaluated in the U.S. and Canada. This data included environmental conditions, like temperature and availability of sunlight and phenotypic data, including yields, plant height and flowering time. The team created an environmental index and extracted a major differentiating pattern among studied natural field conditions. A model was then developed that plant breeders and other researchers can use to systematically evaluate how individual genes respond to external signals and lead to a varied final performance of a crop. Essentially, the new model puts plant perception to outdoor conditions visible on a computer screen.
The framework predicted flowering time and plant height accurately, but it struggled with yield prediction. This likely is due to how many environmental parameters affect yield at different growth stages.
The team plans to keep refining the model to account for environmental factors and generate more accurate predictions.
The study on the new model was published in Molecular Plant.