For the third year, SICK invited students from universities around the country to participate in the TiM$10K Challenge, which launched in 2018 to support innovation and student achievement in automation and technology.
Teams were supplied with a 270° SICK lidar sensor (TiM) and accessories and challenged to solve a problem, create a solution or bring a new application to any industry that utilizes this sensor technology.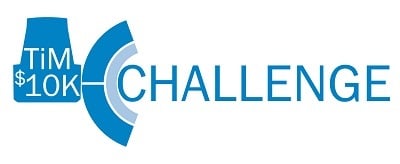 The first place team from Texas A&M University (TAMU) engineered a solution for a common problem in the construction industry. Tool inaccessibility and misplacement accounts for 18% of a construction worker's work day, resulting in wasted time traveling between tool storage and work areas or tools lost or left behind. The AutoTool profiled in the accompanying video provides workers with an automated robotic tool carrier to carry tools, automatically follow a worker and keep inventory of tools.
The second place team, also from TAMU, focused on providing support for large acreage industrial farms with crop growth modeling and tracking. The TYTO Farm Survey System showcased in this video uses SICK lidar on a drone to survey acres of farmland and monitor the growth of crops.
The third place team from University of Wisconsin Madison and Worcester Polytechnic Institute invented a lidar-based tunnel inspection automation system. With this tool, the inspection of the functionality and safety of tunnels and pipelines can be more easily monitored with less dependence on human labor in hazardous environments.