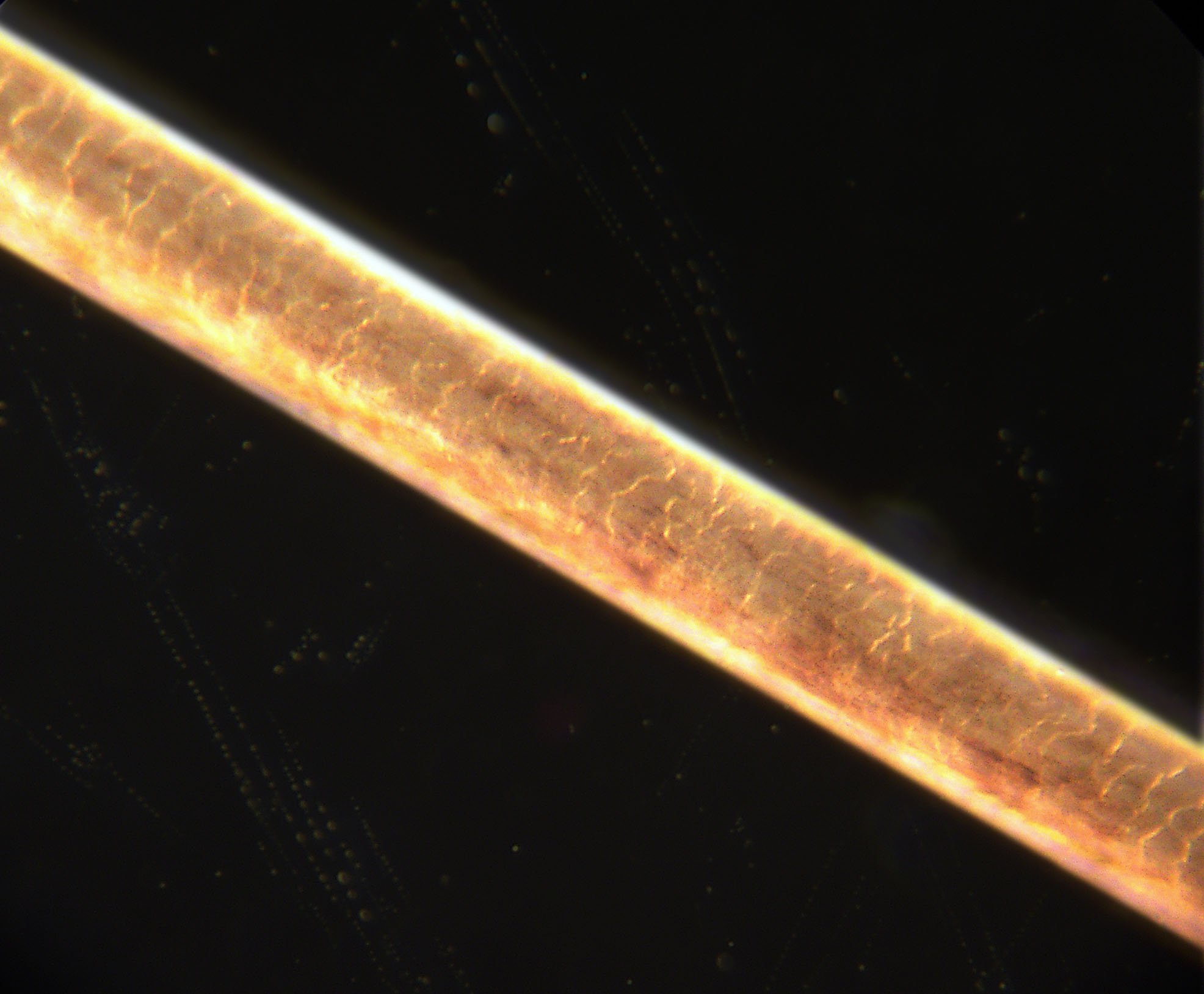 A strand of human hair is between 50,000 to 100,000 nanometers wide.
Although often used interchangeably, nanoscience and nanotechnology are two distinct disciplines.
Nanoscience is the study of structures and materials at the nano scale, which is 1 to 100 nanometers. For scale, a strand of human hair is between 50,000 to 100,000 nanometers wide. Nanotechnology encompasses the uses of those materials and structures to create novel technologies in many areas including chemistry, physics, materials science, biology and engineering.
Materials and structures behave differently at the nano level and quantum effects are more apparent. Material properties, such as electrical conductivity, color, melting point, hardness and strength, and crack resistance, can change. Such changes take place as a consequence of opening up and thus exposing more of a material's surface area; reducing particle sizes to the nanoscale significantly increases the ratio of surface area to volume.
Nanoscience and nanotechnology would not be possible without the development, in the early 1980s, of the scanning tunneling microscope that allows the naked eye to see individual atoms. This development paved the way for modern-day nanotechnology and nanoscience research, enabling them to see and control individual atoms and molecules.
Medical Applications
Nanoscience and nanotechnology are already revolutionizing medicine. Nanoparticles can deliver drugs directly to diseased parts of the body, thereby reducing the chances of treating and thus harming unaffected cells as happens with treatments like chemotherapy.
Such a development occurred in 2014 with the development of nanocages that can, theoretically, deliver cancer-killing medications directly at the molecular level.
Another area benefitting from nanoscience and nanotechnology is medical diagnostic equipment that is both faster and more accurate. An example of such an advancement is the lab on a chip (LoC), a device that is the equivalent of a laboratory on a single integrated chip, capable of performing all of the functions of a laboratory but housed in something that is a mere millimeters to a few square centimeters large.
Electronic Applications
Nanotech and nanoscience are responsible for the trend in smaller, faster and more powerful computers that use considerably less energy.
Electronic device screen lighting has also improved with help from nanostructure polymer films called organic light emitting diodes (OLEDs). OLED screens offer a lighter and brighter screen along with improved picture quality.
Food Security Applications
From how it is grown, to how it is packaged, nanoscience and nanotech are enabling companies in the food and beverage and packaging industries to develop nanomaterials that will one day improve food safety, not to mention the taste and health benefits of food. Similarly, nanosensors can be used to sniff out salmonella and other food contaminants.
Energy Applications
The impact on nanoscience and nanotechnology is felt particularly with solar cells, helping to create and manufacture solar cells that are less expensive to produce than current solar cells.
Likewise, nanotechnology is on the path to creating new types of batteries, some of which will be usable following decades spent on a shelf and others that will charge faster than traditional batteries.
Automotive Applications
Thanks to nanomaterials, auto manufacturers can deliver safer, stronger, lighter weight vehicles. Reduced vehicle weight increases fuel efficiency and reduces noxious emissions into the environment.
Using nanocomposite materials, vehicles are corrosion resistant. Additionally, nanofilters extract the majority of all airborne particles before they can reach the combustion chambers, which also works toward improving gas mileage.
Safety Applications
Because of nanotechnology, it is now possible to develop chemical sensors capable of detecting specific chemicals at extremely low concentrations -- as little as a single molecule out of billions. This capability is ideal for surveillance and security systems at airports and industrial sites and in laboratory settings.
Environmental Applications
Scientists have been attempting to create nanostructured filters for the purpose of removing virus cells and water impurities from drinking water, thereby creating clean and affordable drinking water for even the remotest parts of the world.
Likewise, researchers have been developing a nanofabric towel that can absorb20 times its weight in oil. This could have considerable implications in oil-spill clean-up efforts in particular.
With applications in other industries ranging from cosmetics to space. The impact of both nanoscience and nanotechnology can be felt in just about every industry.
Resources:
ASME: 10 Ways Nanotechnology Impacts Our Lives
Australian Academy of Science—Technology and the Future
Nano.gov—What is Nanotechnology
UnderstandingNano.com—Nanotechnology Applications: A Variety of Uses