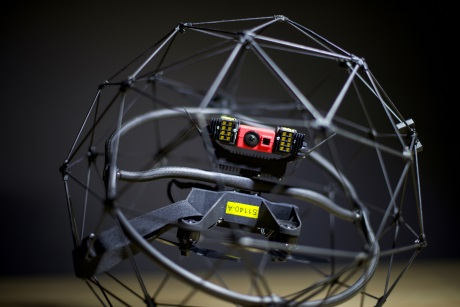 The UAV used to inspect the Urenco facility. Source: Texo DSI
Texo Drone Survey and Inspection has conducted an internal unmanned aerial vehicle inspection of a live nuclear asset, which it says is a first for the global nuclear sector. The inspection for fire compartmentation checks was performed for a Urenco UK uranium enrichment plant.
Wall and ceiling voids were inspected by the internal remotely piloted aircraft system equipped with high definition visual and thermal cameras. The 0.2 mm per pixel resolution allowed detailed examination of the structural fabric of the building.
The project has saved Urenco UK substantial costs over traditional access methods by not having to build manual access systems across the entire building.