Get ready to have the Google platform in your next Volvo after the automotive OEM has entered into a partnership with the search giant to add Google Assistant, Google Play Store, Google Maps and other Google services to its next-generation Sensus infotainment system.
Based on the Android operating system, the next-generation infotainment platform will allow drivers to engage with and interact with their Volvo cars with voice commands, apps and services embedded in the car. The platform will allow for thousands of additional apps through the Google Play Store to be available.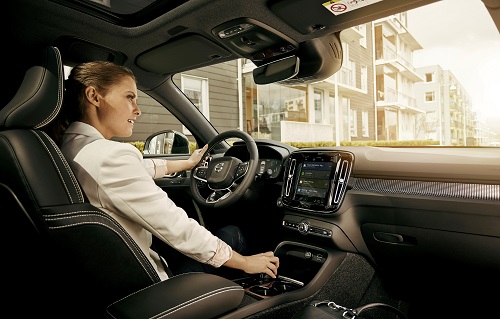 Future Volvo cars will include Google services for advanced levels of infotainment. Source: Volvo CarsSince it will run on Android, software updates and new apps will be available in real-time and automatically applied.
"Bringing Google services into Volvo cars will accelerate innovation in connectivity and boost our development in applications and connected services," said Henrik Green, senior vice president of research and development at Volvo Cars. "Soon, Volvo drivers will have direct access to thousands of in-car apps that make daily life easier and the connected in-car experience more enjoyable."
Google Assistant will allow drivers to control in-car functions such as air conditioning, music and send messages to help reduce driver distraction. Google Maps will enable refreshed map and traffic data in real-time notifying the driver of upcoming traffic situations and suggesting alternative routes.
Volvo said it will continue to develop its own apps, software and connected services in addition to offering the Google services, which are expected to launch in a couple of years.