Yesterday we saw news of a new yarn battery that can be knit to charge wearable electronics, and today a new technology that can knit 3D objects has been announced. Computer scientists from Carnegie Mellon University have created a system that takes 3D shapes and creates stitch-by-stitch instructions for a computer-controlled knitting system to automatically produce the shape.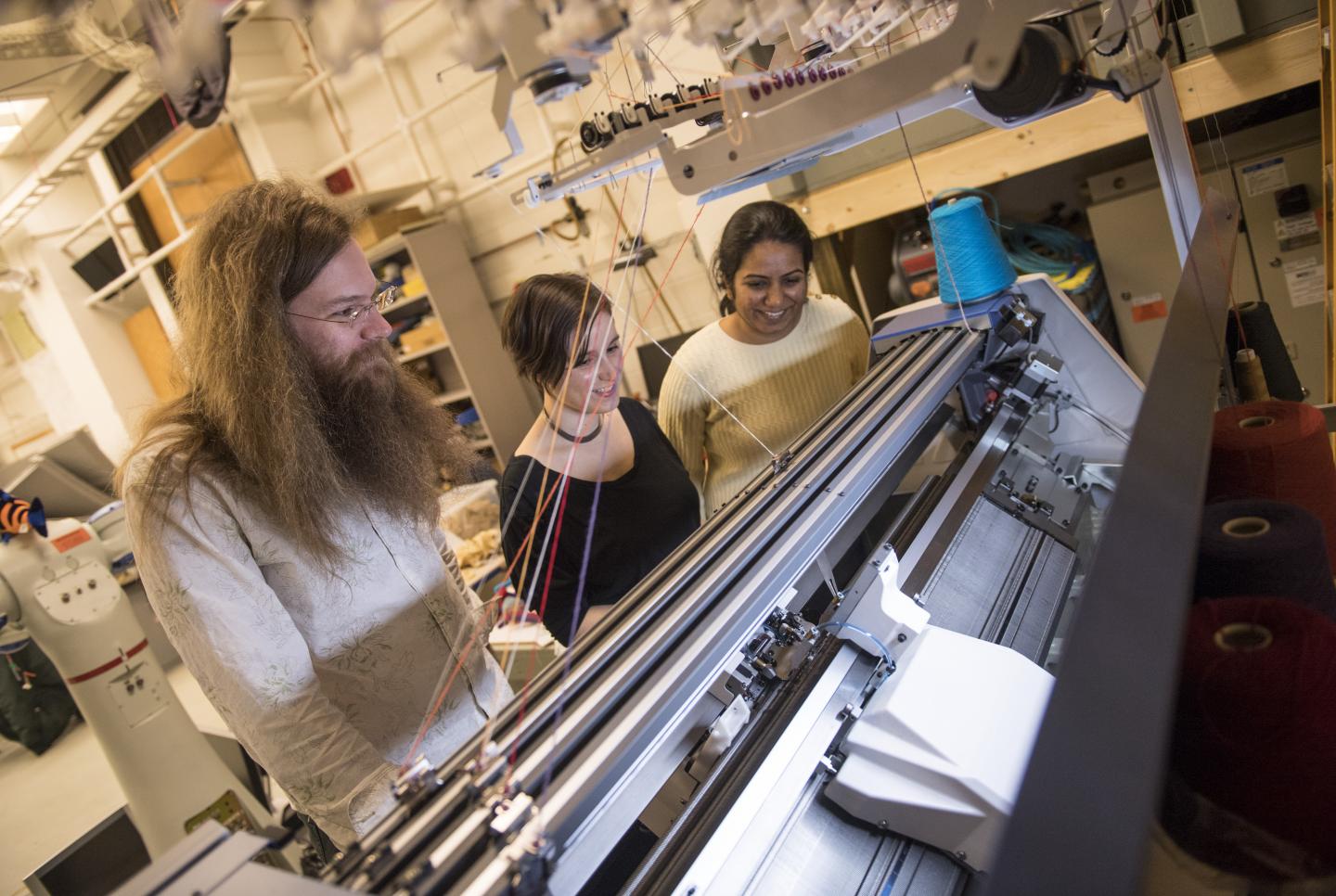 The system translates 3D shapes into stitch-by-stitch instructions so the machine can automatically produce them. Source: Carnegie Mellon University/Michael Henninger
James McCann, assistant professor in the Robotics Institute and leader of the Carnegie Mellon Textiles Lab, says that this machine can create knitting instructions without human input. This makes on-demand machine knitting possible.
The team hopes that these knitting machines will be able to make thousands of knitted hats, gloves and more. Gloves could be designed to fit the wearer's hand perfectly. Customers can choose unique color patterns for their apparel. This new system can also be used to create plush toys quickly. The potential of these knitting machines is vast.
"Knitting machines could become as easy to use as 3-D printers," McCann said, "Now if you run a floor of knitting machines, you also have a department of engineers. It's not a sustainable way of doing one-off customized pieces."
The researchers started with a method that transformed 3D meshes — which is commonly used to model 3D shapes — and adjusted it to create the stitch-by-stitch instructions.
The new algorithm focuses on the constraints of the machines. It focuses on creating patterns that work within the limits of the yarn hoops, hook-shaped needles, and parallel needle beds. The goal is to reduce the risk of yarn breaks or jams as much as possible.
The front-end design of the knitting machines is common in 3D printing, but it is a relatively new idea for knitting machines. This new algorithm is revolutionary for mass knitting.
The knitting machines have much potential, but according to Vidya Narayanan, they are very limited when compared to hand knitting. Further development is needed before on-demand, customizable knitting is a reality. The system currently only produces smooth, knitted cloth. The team needs to expand and develop the knitting ecosystem further and add design tools that are compatible with all machines.
"The knitting hardware is already really good," McCann explained. "It's the software that needs a little push. And software can improve rapidly because we can iterate so much faster."
The work will be presented at SIGGRAPH 2018 in Vancouver, Canada. To read the paper on this research, click here.