Poaching of rhinos, elephants and other endangered species has been an issue for years. While many types of poaching are on the decline, there are still too many endangered animals being killed each year. In 2017 alone there were 529 rhinos killed. This is a decrease in 13 rhinos compared to 2016, but 529 is still too many. Now researchers from the USC Center for Artificial Intelligence in Society have been developing AI to recognize and catch poachers. They hope that using AI will be the next big step in stopping poaching.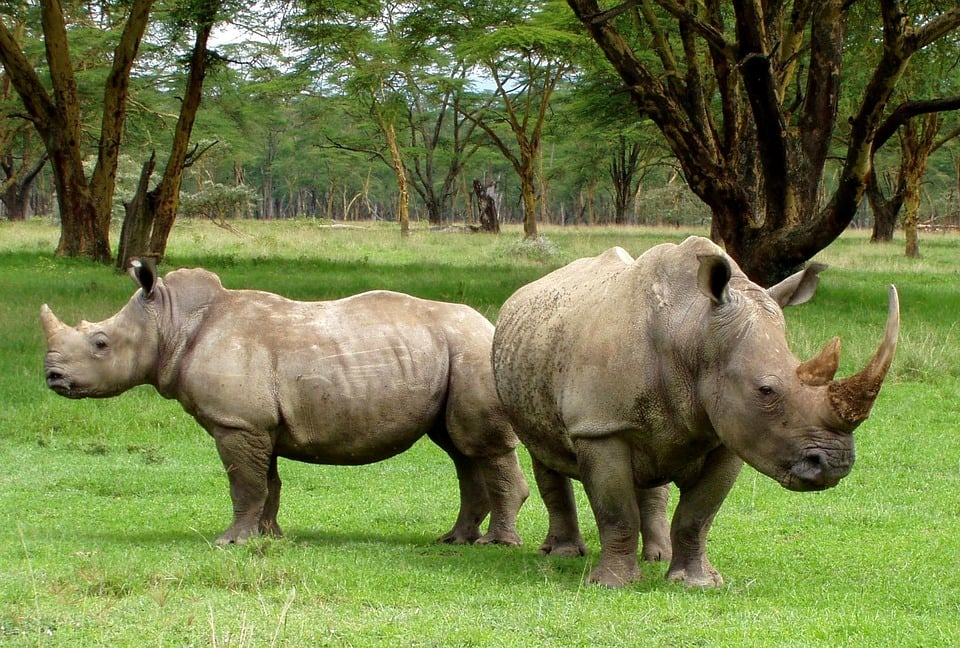 539 rhinos were poached in 2017 (Pixabay)
The researchers were originally trying to develop AI with game theory to determine the poachers' hunts before the poachers started hunting. But they found that they can use AI and deep learning to find the poachers and their identities before they kill.
The peak time for poachers to act is under the cover of nightfall. In the past, authorities have used infrared cameras to track the animals and poachers. But infrared is time-consuming and it is difficult to monitor the cameras at all hours of the night. With the infrared technology, researchers labeled 180,000 humans and animals in the videos. They then applied a deep learning algorithm called Faster RCNN that taught a computer to figure out which figures are animals and which are humans.
The next step for the researchers was to use RCNN to catch the poachers in real time before they attacked. The researchers used drones to scan the area where potential poachers could be. It took the algorithm 10 seconds to process images. The researchers found that this processing time was too long to recognize a moving car. They needed to modify the algorithm to be faster. They adapted the algorithm with Microsoft Azure so they could build a computer that can process faster. As a result, the algorithm was able to process in three-tenths of a second.
The algorithm was renamed "SPOT" (Systematic Poacher Detector). They are planning to use the algorithm in Botswana initially and hopefully will develop it to be used in all of the major poaching countries.
"SPOT will ease the burden on those using drones for anti-poaching by automatically detecting people and animals in infrared imagery, and by providing detections in near real time," said lead author Elizabeth Bondi, a Ph.D. candidate in computer science at USC.
To access the paper on this research, click here.