Taiwan-based contract manufacturer Foxconn will build a factory in Madison, Wisc., after the state's economic development agency approved a $3 billion incentives package earlier this week.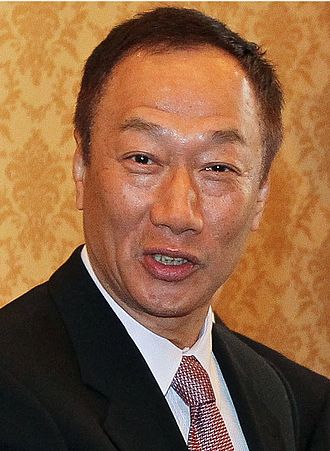 Gov. Scott Walker and Foxconn's founder Terry Gou signed the deal Friday afternoon at SC Johnson. U.S. Speaker of the House Paul Ryan of Janesville, Wisc., also attended.

Foxconn is largely known as the supplier of screens for Apple's iPhone. It aims to open the $10 billion, 20-million-square-foot liquid-crystal display plant in 2020 at a 1,000-acre site in southeastern Wisconsin. The deal was hammered out between the state and the manufacturer, and requires job creation commitment from Foxconn. In return for the up to $3.8 billion in state and local incentives, the manufacturer will invest up to $10 billion to eventually create up to 13,000 jobs at the plant.
Because Foxconn has a past history of not fulfilling hiring promises -- Yahoo Finance has reported that Foxconn has a track record of using robots, for example -- the contract mandates that a certain number of jobs that must be created for Foxconn to get up to $2.85 billion in tax credits. Foxconn must aggressively hire workers, starting with a minimum of 260 next year and rising to at least 5,200 in 2022 and at least 10,400 by 2027. In addition, the company must pay workers at least $30,000 a year and the average salary of the workers would have to be $53,900 for Foxconn to receive the tax credits. Finally, among other conditions, the state has built in a "claw back" clause, allowing Wisconsin to take back all of Foxconn's tax credit awards if the company misrepresents its actions, moves the plant or closes it. It could also, starting in 2023, demand up to $500 million if the company doesn't meet a minimum jobs threshold.