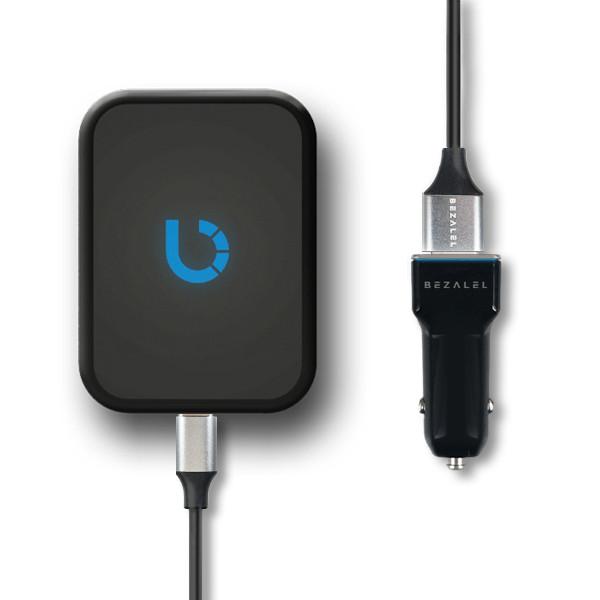 The Omnia wireless car charger. Image credit: BEZALELBEZALEL Inc. has announced their new Omnia in-car wireless charger. Omnia has an Apple-inspired design, materials and construction and works with the Latitude iPhone case. The wireless car charger is BEZALEL's total wireless charging solution for iPhones 6 and 7.
The Omnia clips to any dashboard air vent and has an adjustable mount that rotates, allowing the phone to be viewed in portrait or landscape position. It powers the iPhone wirelessly and provides hands-free calling and access to all the apps.
The Omnia has the industry's most powerful magnet. The magnet is strong enough to support the heaviest plus-size iPhone and ensures that the phone doesn't lose its grip and fall. The magnet aligns with the position magnet in BEZALEL's Latitude case to make sure the charging pad and the phone are always in contact.
The Omnia has up to 1.0 A charging speed with the Qi charging standard. BEZALEL plans on introducing a faster version of Omnia optimized for the iPhone 8 and other fast charging phones later this year.
BEZALEL plans on releasing a Samsung Galaxy version of Omnia soon.
The Omnia is available on the BEZALEL site and Amazon.