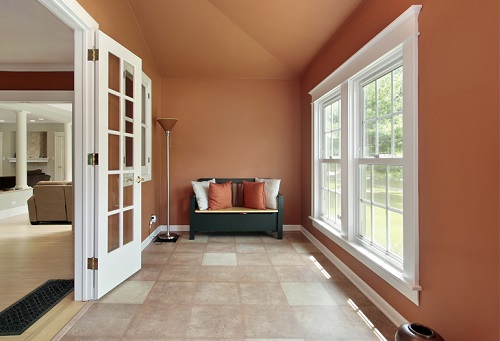 Graphene-infused paint is carbon neutral and over its lifetime absorbs CO2 from the local environment. Source: The Graphene CompanyGraphene is known as a modern day super material because it is 200 times stronger than steel and 1,000 times more conductive than copper. So why not use the material for your next paint job?
That's what The Graphene Company wants U.K. residents, businesses and municipalities to do after it has launched the first graphene-infused paints in the country.
There are many advantages to putting graphene into paints because the material is inert, innocuous, non-toxic but maybe more importantly because it makes the paints, coatings and other building materials harder and more durable while at the same time stretchable and elastic, The Graphene Company says.
The Graphenstone line of paints include more than 1,000 colors for both indoor and outdoor of homes and for businesses and construction projects. The company says it is focused on three areas for the paint: projects with smart, sustainable and eco-friendly goals; optimum hygiene environments such as healthcare or education; and buildings in corrosive or challenging climates.
The paints are made from limestone (calcium carbonate) and processed through a traditional artisanal and carbon neutral lime cycle process. The lime and graphene-infused coating allows for paint that improves air quality, reduces room humidity, acts against moisture collection and condensation. The paint also deters microorganisms and microbial growth of bacteria and fungi due to the high alkaline ph of the lime and the paint's ventilating properties, The Graphene Company says.
Furthermore, the company says the paint is carbon neutral and as the paint cures and over its lifetime each square meter of the paint absorbs 120 grams of CO2 from the local environment.