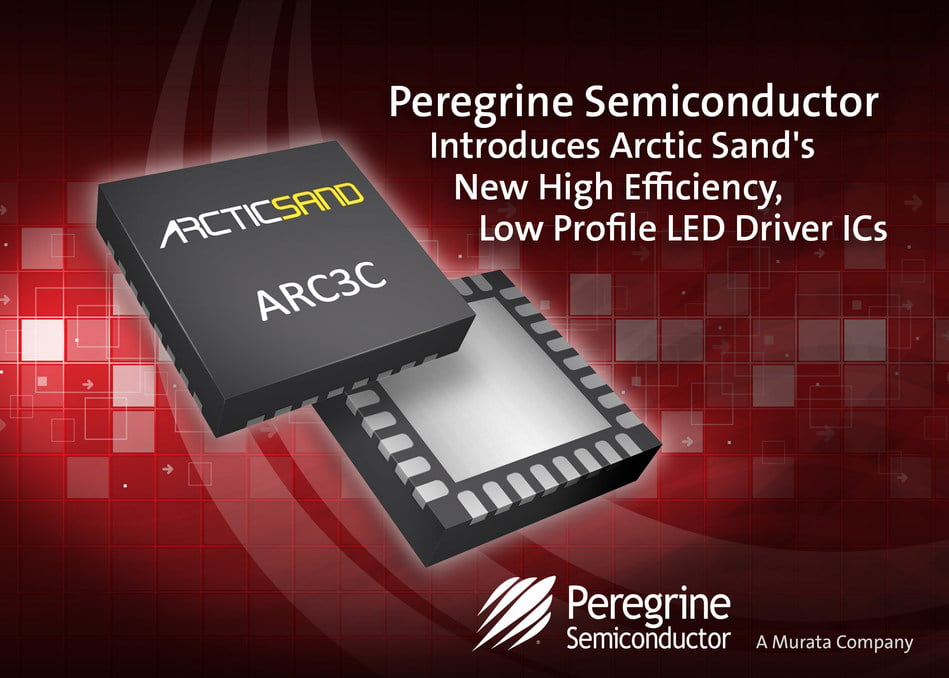 Source: Peregrine SemiconductorPeregrine Semiconductor Corp., a Murata company, has announced the ARC3C family of light-emitting diode (LED) driver integrated circuits (ICs). The ARC3C product line is designed to meet the demands of the ultra-high-definition (UHD) liquid crystal display (LCD) market for notebooks and ultrabooks. The drivers deliver improvements in power conversion efficiency, while providing the lowest height profile and smallest footprint in the industry. With up to 10 watt output power, the ARC3C products can save up to 1 watt of power in the LED boost circuit, improving battery run time for a notebook computer typically by one hour.

Jim Cable, chairman and CTO of Peregrine Semiconductor and global R&D director at Murata Manufacturing, explains "The ARC3C family of LED boosts completes a range from Arctic Sand that can address everything from smartphones to high-end UHD notebook computers. It's innovations like the ARC3C product family that get us one step closer to Murata's vision of revolutionizing power electronics with the world's smallest, most efficient power solutions.

The first three products in the family — the ARC3C0845, ARC3C0640 and ARC3C0445 LED drivers — are sampling in May. For Arctic Sand sales information, or to request samples, please contact Stephen Allen ([email protected]).