To address the serious problem of lighting and other high-energy transients affecting and even damaging electric circuitry in aircraft, Microsemi Corp has introduced two versions of its transient voltage suppressor (TVS) devices, both housed in their patented plastic large area device (PLAD) package, Figure 1. These TVS units are nominally rated at 18-kW (MPLAD18KP) and 36-kW (MPLAD36K) and meet the latest lightning-protection requirements in aircraft, including the multi-strike standard (Radio Technical Commission for Aeronautics RTCA DO-160E), which has increased in importance due to the growing use of composite-body graphite airframes.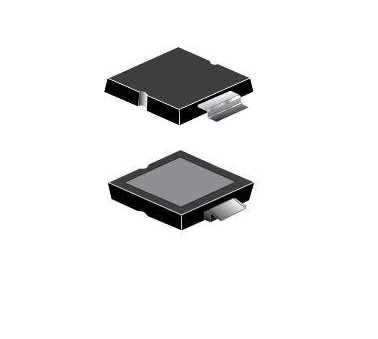 Fig. 1 High-energy TVS devices from Microsemi Corp are rated at 18 kW and 36 kW, and are housed in low-profile surface-mount packages with a thermally enhanced on the bottom.
In today's world of low-voltage systems and products, it may seem that worrying about higher voltages is an unnecessary anachronism. However, transients induced by low-energy electrostatic discharge (ESD) as well as high-energy lightning are a serious problem. It's a minor concern for a smartphone to be damaged by a voltage transient (which could happen, depending on specifics of the circumstances) but it's a far more serious issue when the circuitry within an aircraft is subject to powerful lightning-induced voltage surges. Some form of protection and insurance against damage is essential, and like most insurance policies you often wish you had it, or more if it, when you find out that you needed it.
The usual solution to managing lighting-induced transients, as well those from other sources, is to "ground" the device via a component which clamps the transient and absorbs the energy, or diverts the excessive energy to Earth which then effortlessly absorbs the high-energy pulse. Certainly, this is not an option for aircraft, spacecraft and other vehicles with no possibility of a true ground connection.
Instead, the energy must be properly managed, directed and diverted away from sensitive circuitry – and there is lots of it – via transient voltage suppressors. Doing so is especially difficult with the newest commercial and military aircraft, which make extensive use of carbon-fiber materials instead of sheet aluminum, and do not have the uniform conducting surface that conventional aluminum skin offers.
Unlike other devices which are available in through-hole packages, these TVS devices are in low profile surface-mount packages (12 × 12 × 4 mm thick) and are designed to minimize thermal resistance and associated cumulative heating -- the weak point for all energy-absorbing or directing devices. Their PLAD technology offers a more thermally effective surface-mount TVS housing by combining a large die size and an exposed bottom contact for heat sinking to improve power handling as compared to through-hole devices.
Fig. 2 The key performance chart for the 18-kW MPLAD18KP TVS shows its peak-power rating versus applied pulse time; the 36-kW unit has twice the rating but a similar derating curve.
The smaller of the two suppresses transients up to 18 kW (Figure 2) using the industry-standard 10 μs/1000 μs test-pulse waveform (Figure 3); for the larger TVS, it has a 36-kW rating under the same conditions. They are offered in standoff voltage choices (VWM) ranging from 7 V to 200 V in either unidirectional or bidirectional construction.
In addition, the surface-mount devices do not have internal wire bonds, which eliminates bond failure in high vibration environments and further supports high reliability in harsh conditions -- failures of these bond wires can be especially insidious since these are not detected during normal, non-transient operation. Also, the surface-mount package is compatible with automated "pick and place" loading of circuit boards, unlike large through-hole devices which need manual insertion.
Fig. 3 TVS units are tested with, among other waveforms, a standard lightning-energy simulation waveform having rise time to the peak-specified value of 10 μsec, followed by a fall time of 1000 μsec (1 sec) to the half-peak value. The TVSs meet various IEC standards for primary and secondary protection as tested with different source resistances, as defined by IEC 61000-4-2, IEC 61000-4-4, and IEC 61000-4-5 standards. They are tested in accordance with the requirements of AEC-Q101 and high-reliability screening is available per MIL-PRF-19500.
For more information, go to http://www.microsemi.com/product-directory/discretes/682-transient-voltage-suppressors.