Yet another projector manufacturer has added a laser phosphor model to its offerings, the first in what the company says will be a complete line of projectors for a variety of large-scale applications. Boasting a longer life than lamp-based models and a more affordable price than laser models, the projector offers a variety of input/output connections and a choice of three lenses.
The first in the line, the LP7000U high resolution Laser Phosphor projector, provides 7,000 lumens of brightness and 1920x1200 resolution using single chip DLP® display technology. The company's Accurate Color System (ACS®) technology offers superior color reproduction within the category, according to the manufacturer.

The 3D-capable projector has multiple I/O connectivity options, including VGA, HDMI, DVI/Display Port, 3D Control, and RJ45 inputs. The LP7000U ships with the standard lens, and offers three additional lens options, from rear projection through telephoto lens capability.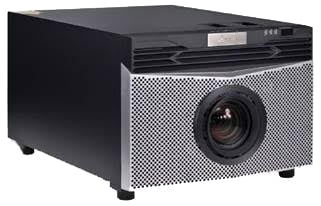 The new LP7000U offers 7,000 lumens of brightness.
Like other laser phosphor projectors, the LP7000U boasts a longer life-span than bulb-based projectors, designed to run for 20,000 hours, or 8 years of use based on 8 hours per day, 365 days a year, says Proxima.

Laser Projectors to Replace Conventional Models Soon?

Laser, laser phosphor, and laser phosphor hybrids could soon overtake traditional lamp-based projectors as the technology of choice for corporate, educational, house-of-worship and home applications, according to some audiovisual industry sources. Leveraging solid state technology, laser phosphor projectors use a blue laser diode to shine light onto a phosphor wheel, creating red, green and blue. These colors are directed onto an imaging surface, creating a myriad of color combinations before they are projected onto the screen.

In addition to longer lifespans, laser phosphor projectors provide a high-quality image at an affordable price compared to full laser models, with minimal maintenance and a low cost of ownership.