XMOS Ltd. (Bristol, England), a pioneer of C-programmable event-driven multicore processors, has announced the completion of a $26. 2 million Series D round of funding from a trio of strategic investors; Robert Bosch Venture Capital, Huawei Technologies Co. Ltd. and Xilinx Inc.
These strategic investors join alongside existing investors Amadeus Capital Partners, DFJ Esprit, and Foundation Capital and bring the total amount raised by XMOS since its formation in 2006 to about $70 million.
Nigel Toon, CEO of XMOS, said the latest round of funding would help drive to completion the development of a new generation of chip products as well as opening up interesting customer relationships. Huawei is already working with XMOS and is looking to expand that partnership. Toon said that taking the funding was not an alternative to staging an initial public offering of shares in the company, but rather part of process of building an independent company with strong customer relationships.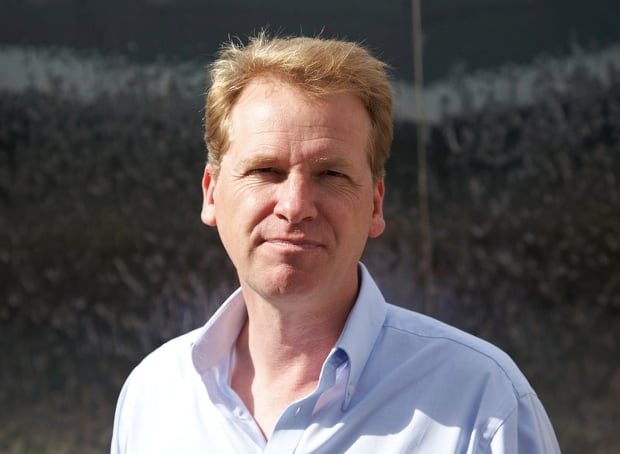 Nigel Toon, XMOS CEO, has found customers willing to back firm.
XMOS is best known for using its event-driven processor core for low-latency and real-time applications such as professional audio equipment and, more recently, automotive Ethernet communications. Huawei is the world's largest telecommunications equipment maker and will be partnering with XMOS on commercial projects. "We have a very high regard for the team at XMOS and will be working closely with them on a number of exciting new projects," said Steve Chu, chief strategy officer and vice president at Huawei's silicon division, in a statement issued by XMOS.
Xilinx is known as the originator of the FPGA but increasing the company is creating software-programmable SoC components that include ARM processor cores plus FPGA fabric. An alliance with XMOS could make a neat fit with ARM, XMOS and FPGA fabric in the same device (see XMOS Adds ARM to its Multicore Mix). "No commercial deal has been announced [with Xilinx]. We are looking to see what we can do together," said Toon.
Robert Bosch Ventures is part of Robert Bosch GmbH a privately-held German company, which had more than $65 billion in sales in 2013, mainly as a tier one supplier to the automotive industry. Toon pointed out that as well as strength in automotive Bosch was a significant developer of robotics and supplier to the robotics industry, another area where the deterministic, real-time performance of XMOS chips offers advantages.
Hongquan Jiang, an investment manager at Robert Bosch Venture Capital GmbH, with join the board of XMOS and he commented: "XMOS is one of the most exciting young semiconductor companies around today and we see a huge potential for their intelligent multicore technology in various sectors of our parent company."
Related links and articles:
IHS Technology Semiconductor & Components Page
News articles:
XMOS Adds ARM to its Multicore Mix
Bosch Claims Top Spot in MEMS Sales
HiSilicon Launches Octacore Smartphone Chip with LTE
Xilinx to Demonstrate FPGA Acceleration Technology at IBM Conference