Morris Chang has stepped down as CEO of Taiwan Semiconductor Manufacturing Co. Ltd. but will retain control of the company in his role as chairman. The move had been expected.
A board of directors meeting held Tuesday Nov. 12 approved the appointment of Mark Liu and Che-Chia Wei as co-presidents and co-chief executive officers of TSMC. A statement from TSMC (Hsinchu, Taiwan) said they would report to the chairman and perform duties as designated by the chairman. The statement added that after the appointment finance and legal departments would continue to report to the chairman.
In an analysts' meeting mid-October held to dicuss TSMC's third quarter results, Chang, who is 82 years old, took a few minutes to discuss the much-anticipated CEO succession at the foundry. In that discussion he stressed repeatedly that he would continue to be the "ultimate authority" at TSMC after the appointment of a CEO or two co-CEOs.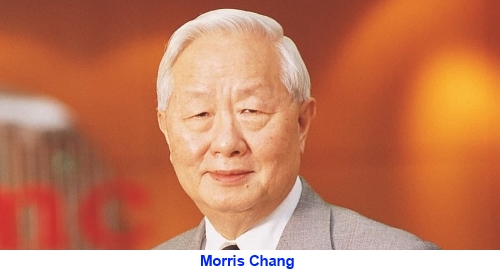 Chang founded TSMC in 1997 but stepped away from the CEO's role between 2005 and 2009, which coincided with a period of global economic turbulence and problems for TSMC. Chang took up the role again in 2009 and has guided TSMC back to industry-leading performance although Chang has been forecasting a reduction in demand for chips for smartphones.
Lui and Wei have been serving as co-chief operating officers for several quarters and one or both of them was expected to be promoted to the CEO office.
The board of directors also approved a revision to retirement procedures and the mandatory retirement age was raised from 65 to 67.
Related links and articles:
Foundry Sales Dipped in October
Chang to Remain 'Ultimate Authority' at TSMC