A new sensor from Igus for its smart plastics software calculates the remaining service life of energy chains, cables, linear guides and plain bearings during operation.
The i.Cee:local sensor optimizes the life of the system, detects faults, allows them to be fixed at an early stage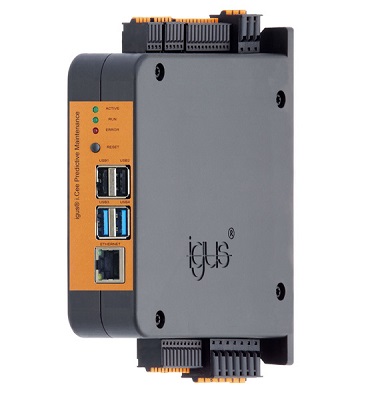 Source: Igusand allows for maintenance to be planned in advance. With its multi-connectivity, i.Cee:local can be integrated via the internet or without internet of things connectivity through the local network, depending on customer requirements.
Smart plastics sensors monitor abrasion, measure the pull/push force and provide information about an imminent overload. The i.Cee:local solutions allow maintenance managers to receive information about the condition of the system.
With i.Cee:local, maintenance can be planned in advance, malfunctions can be detected in time and plant downtime can be avoided. The costs of an early retrofit can be reduced through the maximum use of Igus components, and spare parts can also be ordered automatically at an early stage. The use of i.Cee:local is suitable for all Igus smart plastics products, from plain bearings up to chains.