By combining a graphic organic light-emitting diode (OLED) or liquid crystal display (LCD) programmable display with the functionality of an electromechanical pushbutton or rocker switch, the Smart Display from electromechanical switch designer and manufacturer NKK Switches represents a space-saving, dynamic, multi-function device. The programmable devices streamline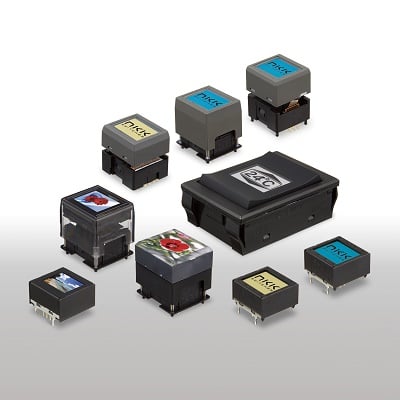 Source: NKK Switchescontrol panels and simplify human-machine interface design.
Smart Display LCD programmable pushbuttons and displays are the smallest LCD devices available off-the-shelf and feature single, bi-color or red-green-blue LED backlighting. Real-time sequencing simplifies multi-decision operations, saving time and space while providing a brilliant solution for user interface. Using the backlight as mode of operation allows operators to quickly see changes in any critical environment.
Suited for a wide range of applications requiring a graphical user interface or real-time sequencing, the Smart Display product line improves complex multi-decision operations. Applications include audio-video broadcast workstations, industrial control panels, medical equipment, communications systems and ground transportation.
Engineering development kits are also available to serve as a starting point for engineers to test and design integration of the SmartDisplay into a variety of end uses. The kits contain product combinations intended to showcase how the devices can be programmed to interact and include the monochrome and full-color OLED series, the 64 × 32 LCD pushbutton, the 64 × 32 LCD compact pushbutton, the 64 × 32 LCD display and a variety of 36 × 24 LCD pushbuttons and displays.