Amazon recently debuted a new robot "highway" at its Denver sorting facility and plans to implement the technology at other centers in coming months and years. According to Amazon, the 800 robots optimize packaging sorting, based on grouping items destined for similar regions and U.S. zip codes, and have not replaced any human workers.
Sorting centers are an interim stop between a fulfillment center, where a customer's product order originates and is packaged, and the freight carrier, who ultimately delivers to the package to the customer.
The robots, model name Pegasus, are from the Amazon Robotics division, and are roughly 2 ft high with a 3 ft square footprint. On top of the orange robot is a small conveyor belt.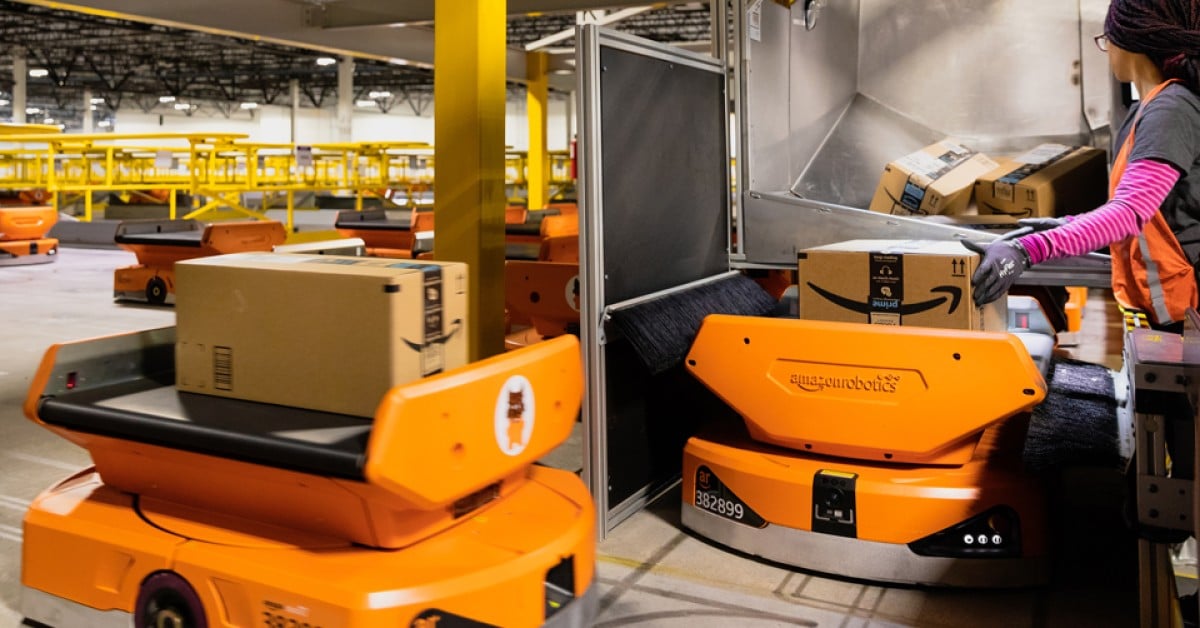 A worker loads packages on a Pegasus robot. Source: Amazon/DayOne Human workers place packages on top of the robot at a loading station, which the robot then transits to one of over 100 eject stations for sorting. A round-trip for one of the robots is typically two minutes long.
The robots follow a predetermined floor plan, but can also self-navigate to pass obstacles or merge with floor traffic. Flow control specialists monitor robot traffic on tablets, ensuring the inbound package traffic is not overwhelming outbound flow. In eight months, the robots have traveled more than 1.5 million miles.
Amazon claims that the robots are increasing productivity, creating new jobs and roles for employees, rather than eliminating personnel.
"After months of hard work and testing, it is exciting to see this robotic solution come to life," said Steve Campbell, director of product strategy for Amazon Robotics.
"The robotic system will increase the building capacity, and as it scales we will need to hire more people to help sustain the increased productivity levels."
Amazon is quite famous for automation and robotic technologies, such as the Kiva warehouse robots, CartonWrap technologies from CMC or its Scout last-mile, robotic delivery wagon.