Ceva Inc., a licensor of signal processing platforms and artificial intelligence processors for smarter, connected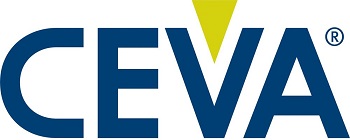 devices, has announced that the latest release of its award-winning Ceva Deep Neural Network (CDNN) compiler supports the Open Neural Network Exchange (ONNX) format.
ONNX is an open format created by Facebook, Microsoft and AWS to enable interoperability and portability within the AI community, allowing developers to use the right combinations of tools for their project, without being locked into any one framework or ecosystem. The ONNX standard ensures interoperability between different deep learning frameworks, giving developers complete freedom to train their neural networks using any machine learning framework and then deploy it using another AI framework. Now with support for ONNX, CDNN enables developers to import models generated using any ONNX-compatible framework, and deploy them on the Ceva-XM vision DSPs and NeuPro AI processors.