Gas Sensing Solutions (GSS), a developer of carbon dioxide sensor technology, will be exhibiting at Sensor China Expo 2018 (http://www.sensor-expo.com/en/). The company will be in Booth B004 in the Overseas Pavilion Sept. 10-12 and supported by a number of its Chinese partners.
GSS has a multi-award-winning technology that is the basis for its next generation CO
2
sensors. Its proprietary mid-infrared LEDs use very little power and turn on almost instantly -- giving sensor readings in less than a second. As a result, GSS has pioneered the development of solid-state NDIR CO
2
sensors that can be powered by batteries for up to 15 years. Alternative sensors use IR sources that require significantly more power per measurement and also take much longer to reach a stable condition for a measurement, resulting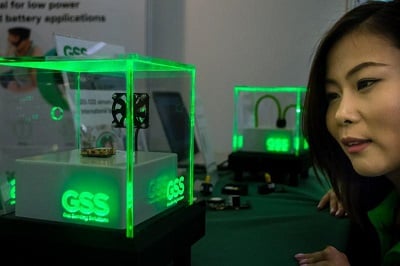 in the need for mains power. Also, being solid-state means that GSS sensors are very robust and stable enabling them to be used in harsh conditions of vibration and pressure changes, such as on vehicles, aircraft or even spacecraft.
GSS has three families of standard products that each focus on a particular strength of its technology. Therefore, designers can select the most appropriate sensor according to the needs of their specific application. The CozIR® family has particularly low power consumption and so provides a long-term, low maintenance solution for battery-powered ambient air monitoring systems. The SprintIR® family provides high speed sensing up to 100 percent CO2 concentration, for when an ultra-fast measurement result is required. And the ExplorIR® is for measuring up to 100 percent CO2 levels in tough applications, such as those subjected to harsh environments, vibrations, and handling. Within each family there are further sub-brands according to specific features, such as size, output and Temperature + Relative Humidity (RH) integration. As the company manufactures its sensors, it also offers a custom CO2 sensor design service.
GSS will have demos on its stand to show these three strengths. The CozIR®-LP shows how a battery-powered CO2 sensor can be used for Demand Control Ventilation. The SprintIR®-6S demo shows how fast the sensor responds to changes in CO2. The ExplorIR® robustness is proven by having it working inside a ball being thrown around the stand.