We have seen robots do a number of things, including build custom furniture, ski down a hill, monitor crops for agriculture growth, sow clothing, play scrabble, play ping-pong and much more.
But have you ever seen a robot dance?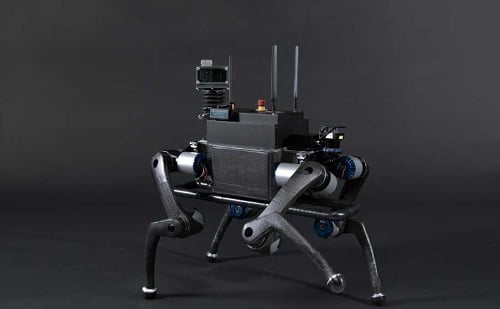 The ANYmal robot was originally designed to work in rugged environments. Source: ETH ZurichThat's what researchers at ETH Zurich in Switzerland have accomplished with its ANYmal quadrupedal robot. The robot has previously been shown to traverse over uneven terrain, work in the oil and gas industry and has even been used for search and rescue.
Now, ETH Zurich has shown that the robot can be adapted for more than just industrial applications as the company has modified the robot to respond to sounds. An onboard microphone records music and through it a beat is extracted. The choreographer then selects motion from a database and generates the motion trajectory. Finally, a delay compensator allows ANYmal to execute motions and continuously adapt to minimize delay between the music and motion.
The result is a quadrupedal robot that can shake its booty, lift its leg to the beat, swing with the motions of the music and gyrate depending on the beat.
For a robot that was originally built for high-mobile climbing and autonomous operation in rugged environments, it shows what a few variations in parts and programming can do for an industrial bot.
Learn more about the robotic research by clicking here.