A decade-long partnership between Apple and Qualcomm may be coming to an end. Qualcomm is the largest provider of Apple's modem chips, which meet the current wireless standard and help Apple's phones connect to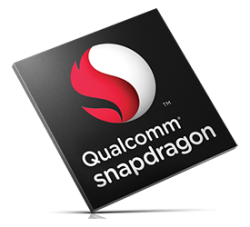 wireless data networks. But because of some legal wrangling between the two companies, Apple is reportedly considering only using chips from Intel and MediaTek in future iPhones and iPads. The move is likely the result of a legal battle centering around the San Diego, Calif.-based chip maker's refusal to share chip-testing software with the iPhone manufacturer.
Previously, Apple used only Qualcomm modem chips for iPhones, but began buying the chips from Intel as well for its iPhone 7 and 7 Plus models last year. Apple uses a both brands for the iPhone 8 and 8 Plus that started selling in September. According to a report in The Street, Apple will reportedly throttle the speed of the Qualcomm modems to keep them from exceeding the Intel modems' performance.
This is a critical win for Intel, which has been built into a few smartphones in the past, but not on such a large scale. Being included in the iPhone is not only a direct boost to the bottomline, but also gives Intel some necessary gravitas in the mobile chip world.
Currently, Qualcomm is still in the mix, and Apple could ditch its plans to exclude Qualcomm. However, Intel is patiently waiting in the wings, preparing just in case the Qualcomm relationship withers away. Intel has increased modem chip production, and it now provides more than half of Apple's modem chips for iPhones.