Component obsolescence is a major issue for electronic component manufacturers and purchasers. To many, it must seem as if today's technologies will be history tomorrow as the life cycles of products targeting specific sectors shrink.
Short consumer product life cycles and general weakness in the global market have increased the speed at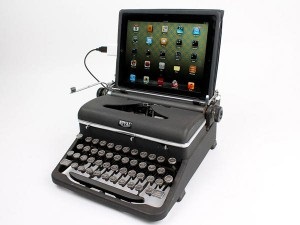 Source: USB Typewriterwhich components are becoming obsolete. For markets with long life cycles, such as military/aerospace electronics, medical and telecommunications, components obsolescence becomes a critical issue, especially when OEMs are required to maintain hardware in the field.
Consolidation is another factor driving this trend: When an electronics supplier acquires another supplier, the newly merged company often discontinues some of the product lines of the acquired company to eliminate product redundancy.
With a shortage of qualified parts, counterfeit components become another obsolescence risk factor. All of this can raise supplier costs as the need for redesign and requalification increases.
What can designers and manufacturers do to keep ahead of a possible obsolescence onslaught? Some proactive risk management options should be considered.
Internal risk-management software tools are implemented by some companies to measure the risk of components going obsolete and to keep track of end-of-life notices that suppliers issue.
OEMs are advised to communicate with component manufacturers to determine if they plan to stop manufacturing specific products.
Electronics OEMs should also consider producing hardware in an open architecture. Allowing the use of alternative components and assemblies can reduce the probability of component obsolescence.
For all components within an electronics assembly, alternative component sources must be available to provide parts when the primary component source is unable to provide components on time and on schedule.
Die-banking and last-time-buys can be done directly with the component supplier.