Faraday Future Inc., an electric vehicle (EV) startup, has started construction on a $1 billion assembly plant in the desert of Nevada, 25 miles north of the Las Vegas Strip.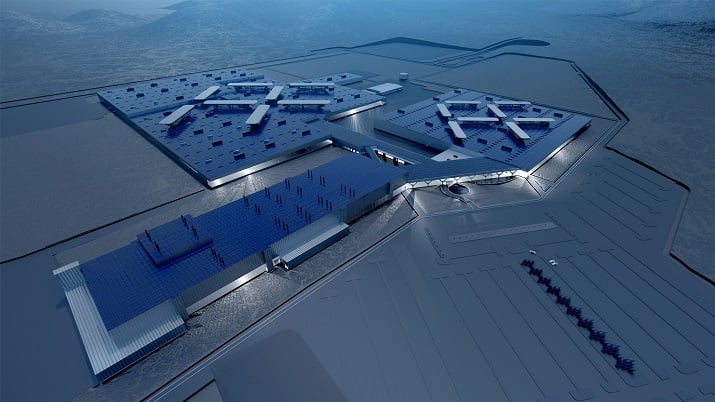 An artist's rendition of what the Faraday Future EV factory will look like once it is completed. Source: Faraday FutureFaraday, which is partially financed by a Chinese billionaire, will use the land not just for EV assembly-line production but also as a breeding ground for its vision for the future of automotive vehicles. The company plans to use solar, wind and geothermal energy in order to make the factory environmentally friendly. The company plans to hire 4,500 people to fill the facility despite not even having a prototype yet.
Faraday says the factory will build its flagship production vehicle and construct a cooperative fleet aimed at bringing new EVs to drivers. The factory will offer a clean, open-air environment, ergonomic arrangements and deliver one of the first EV west coast hubs in the automotive industry. So far Faraday has tested EV technology by putting batteries and motors for electric propulsion into existing car bodies and says it will debut its prototype vehicle soon. Faraday says a plant of this size and scope would normally take four years to complete, but the company aims to complete the facility in just two years.