Another day, another electric vehicle (EV) company decides to invest billions of dollars in a manufacturing factory for next-generation automobiles.
Already this week, startup company Karma Automotive's Chinese backer, Wanxiang Group, announced it would invest $375 million in the construction of a new EV manufacturing plant in China (Read: Another Electric Car Startup Company Plans to Build New Manufacturing Factory). Now LeEco, sometimes called the Chinese Tesla, has made known its plans to invest $1.8 billion in an electric car manufacturing plant to be built in Zhejiang province's Deqing County in China.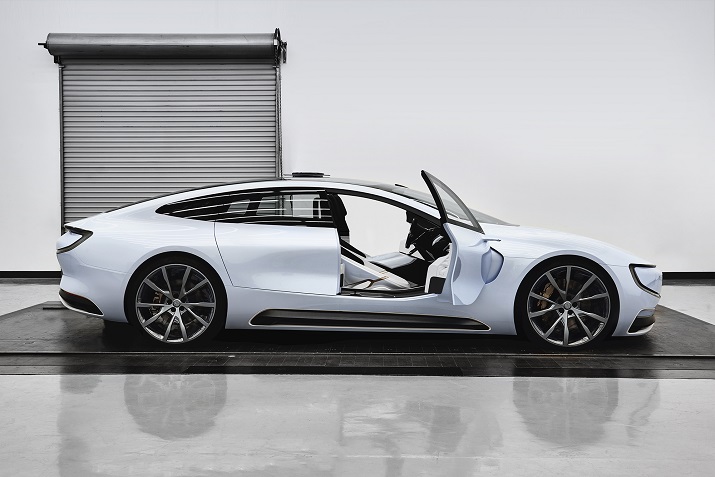 LeEco's concept electric vehicle, the LeSee, will include autonomous driving features, including a summon-on-command feature. Source: LeEco LeEco unveiled its concept EV in April, called the LeSee, which will come with autonomous driving and reach a top speed of 130 miles per hour. Much like future versions of Tesla's vehicles, LeEco says the LeSee and other models will have the ability to summon the vehicle on command, which potentially opens up the possibility of ride sharing when not in use.
LeEco says the new facility will have the ability to produce 400,000 electric cars by 2018, however, completion dates for the factory were not revealed. The facility is part of LeEco's larger plans for its Eco Experience Park that will cost the company $3 billion and include an entertainment park, internet-connected electric cars and business offices.
LeEco is also one of the backers of fellow EV startup company Faraday Future, which recently broke ground on its own $1 billion manufacturing plant outside of Las Vegas. LeEco says it will also manufacture its own branded cars in Faraday's factory.
With so many new players in the electric car market announcing plans for new manufacturing factories in China, the US and other locations, it is no wonder traditional automotive OEMs have stepped up their own plans for EVs with a host of new cars on the horizon from every major vendor worldwide.