Liteye Systems, Inc. a firm that specializes in counter unmanned aerial systems (C-UAS), has launched its newest product within the Liteye SHIELD Defense and C-UAS Solutions product line, the Multi-Domain Explorer (MDX).
The MDX is a man-portable, multi-domain sensor package that employs 3D radar technology combined with HD electro-optical/infrared (EO/IR) and cooled medium-wave IR sensors to provide air and ground surveillance, target acquisition and tracking for its tactical size and weight. The full MDX system capability offers radio frequency surveillance and detection, 3D radars, HD EO/IR optical surveillance, target tracking, a laser target designation capability and omnidirectional or directional electronic attack in a small, man-portable, or platform-integrated package that can be remotely operated and controlled by a single operator.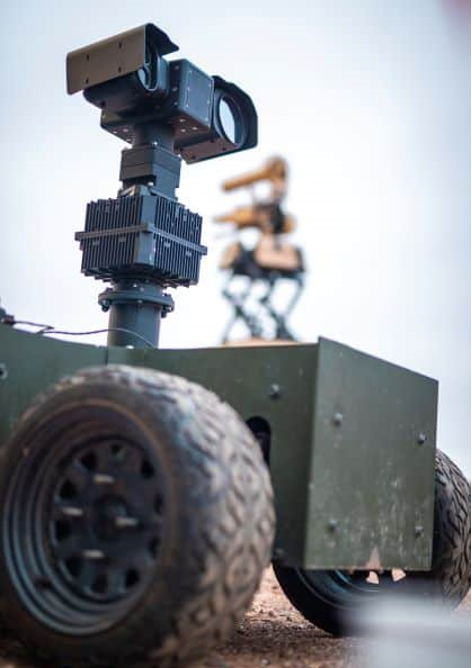 Source: Liteye Systems
The MDX platform has direct applications in fly-away security, force protection, expeditionary base defense, port and shoreline security, border security and various inside and outside-the-wire mission applications.