Researchers from the University of Illinois and the U.S. Department of Energy created a high-res mapping framework, called BESS-STAIR, that provides accurate forecasts of crop water use. This data is critical for water management and sustainability.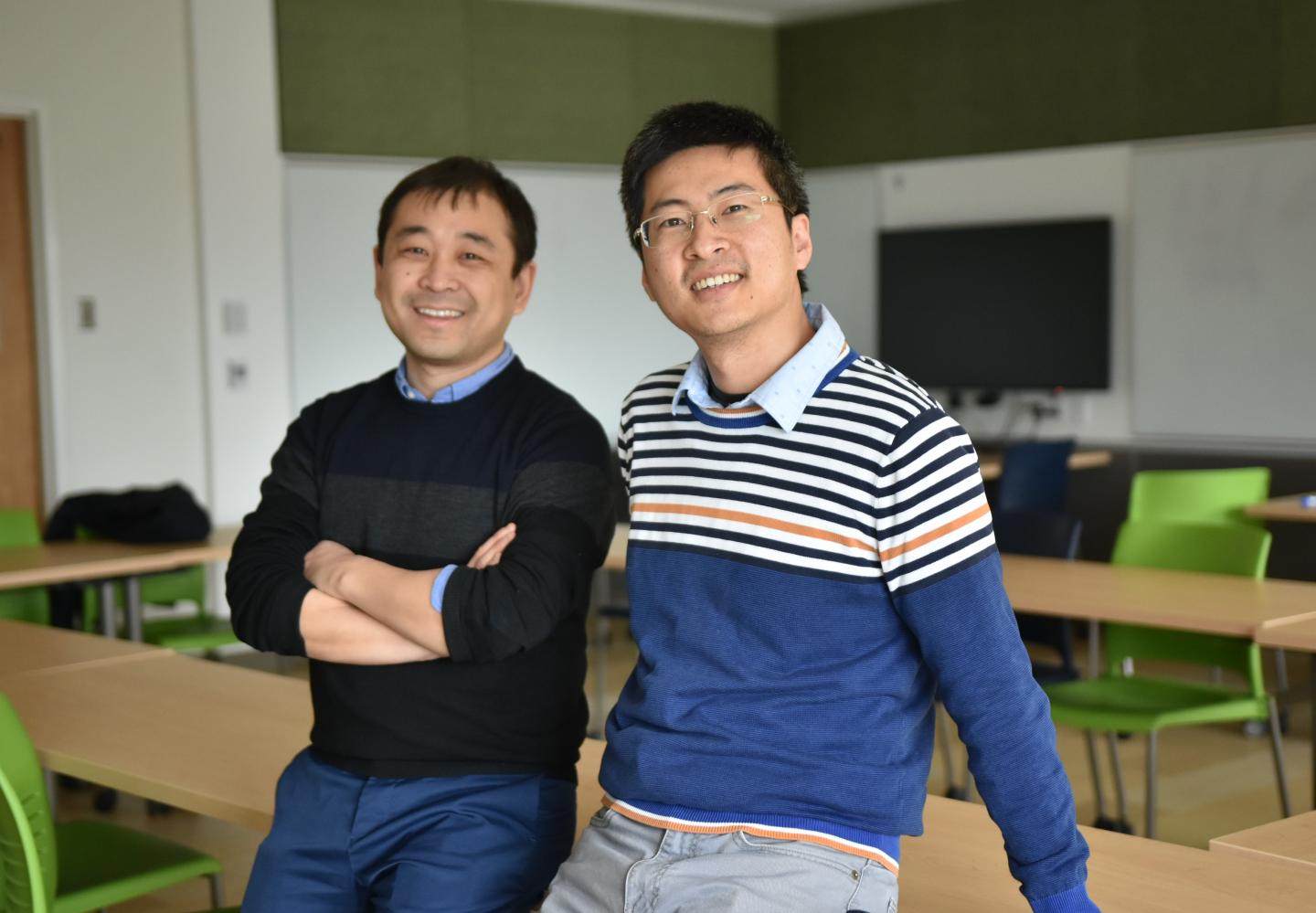 BESS-STAIR project lead Kaiyu Guan, left, and primary author Chongya Jiang, right, are researchers with the Center for Advanced Biofuels and Bioproducts Innovation (CABBI) at the University of Illinois at Urbana-Champaign. Source: The Center for Advanced Biofuels and Bioproducts Innovation (CABBI)
BESS-STAIR is composed of a satellite-driven biophysical model that integrates plants' water, carbon and energy cycles. BESS stands for Breathing Earth System Simulator and STAIR stands for Satellite Data Integration. BESS-STAIR was tested in 12 sites across the U.S. Corn Belt over two decades.
Current models and satellite data have limitations that prevent precise estimates of evapotranspiration, the combination of evaporation from soil and transpiration from the plant. It is a complex process that is difficult to model. Existing remote-sensing data can't accurately provide data and resolution information on a daily basis. These methods rely on thermal radiation data that measures the temperature of the plant canopy and soil as they cool through evaporation. There are two drawbacks to this method: satellites can't collect surface temperature data on cloudy days. The data gathered on cloudy days is inaccurate, which affects the overall estimates and creates data gaps.
To create BESS-STAIR, the team focused on the plants' carbon-water-energy cycles. Plants transpire water into the atmosphere through stomata, holes on their leaves. As water goes out, carbon dioxide comes in and the plant can conduct photosynthesis from biomass.
The BESS-STAIR model estimates photosynthesis and the amount of carbon and water going in and out. Past methods haven't considered the carbon component as a restraint. BESS-STAIR uses surface reflectance to eliminate data gaps. The STAIR algorithm fuses data from two complementary satellite systems to provide daily high-res data. One satellite, Landsat, collects information about Earth's land every eight to 16 days. A second satellite, MODIS, provides a complete picture of the globe every day for rapid land surface changes. The pipeline was built on NCSA's supercomputer to automatically estimate the surface reflectance and evapotranspiration.
Data from 12 sites in the Corn Belt from 2000 to 2017 was applied to BESS-STAIR. BESS-STAIR validates areas of evapotranspiration with flux tower measurements for each site. The algorithm measured overall accuracy and spatial seasonal and interannual variations.
The algorithm can provide daily 30-meter resolution evapotranspiration data, anytime and anywhere, for the Corn Belt within hours. The real-time benefits would help U.S. farmers who are coping with rising droughts.
This study was published in Hydrology Earth System.