To compete effectively, manufacturers are pressured to reduce new product development cost and time to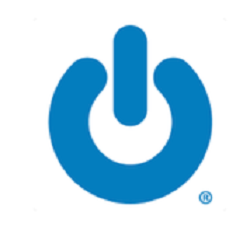 Source: OnScalemarket. Computer-aided engineering (CAE) and simulation are increasingly used to achieve faster prototyping at a reduced cost. As these computation-hungry technologies may require weeks to install and activate, many companies are turning to high-performance computing (HPC) as a solution.
The costs and lead times of tackling complex engineering design challenges can be reduced with the new SaaS platform from OnScale. It's not Software-as-a-Service — it's "Solver-as-a-Service" advanced CAE with HPC resources available in the cloud. The solution provides engineering teams with pay-as-you-go pricing while avoiding investments in on-premises HPC capabilities.
In a Q&A with Electronics360, OnScale co-founder and CEO Ian Campbell highlighted some of the merits of the Solver-as-a-Service system in addressing computational and design challenges.
How does the Solver-as-a-Service platform improve the design process and engineering workflows?
OnScale's Solver-as-a-Service platform combines sophisticated CAE multi-physics solvers with the limitless power of Cloud HPCs. Legacy CAE/HPC systems are failing to keep up with engineers' requirements, especially in fast-moving sectors like IoT (internet of things) and 5G. Current methods are too expensive and take too long to solve complex engineering problems.
As the rate of innovation continues to accelerate, OnScale's on-demand CAE+Cloud HPC platform empowers engineers by providing access to world-class CAE tools and solvers running on near-infinite cloud computing resources. This platform removes guesswork and the trial-and-error of today's engineering and prototyping processes, and enables engineers to do more up-front simulation, optimization and virtual prototyping to arrive at the optimum design quicker without wasting money on costly physical prototypes.
OnScale removes cost barriers and reduces risk in the design simulation process while speeding time to market for next-generation products. OnScale removes cost constraints, reduces design cycles from months to weeks or even days, and delivers unparalleled performance at any scale. Engineers rely on OnScale's simulation results to deliver disruptive products efficiently.
Which sectors would benefit the most from new platform?
OnScale serves engineering customers focused on the following industries:
• BioMed Device OEMs - Advanced therapies and consumer ultrasound
• ADAS Device OEMS - 3D ultrasound, driver monitoring
• IoT Device OEMS - MEMS Microphones, gesture sensors
• 5G Device OEMS - RF filters, RF MEMS switches
OnScale's target demographics include individual engineers, boutique engineering design teams and multinational engineering firms.
Why do engineers need this platform?
To answer this question, we need to look at the drivers behind the thousands of new connected devices with embedded sensors and communications electronics coming to market. IoT and IIoT (industrial internet of things), for example, are transforming the way we live and work today, but each IoT/IIoT device represents tens of thousands of hours of engineering effort at the component and system level. There is tremendous pressure for engineers to design, develop and deliver innovation faster than ever before. Design cycles are shrinking from years to months, and engineers face more challenging hurdles to deliver new innovation and stay competitive.
OnScale empowers engineers to solve the complex engineering problems that are arising across industries like IoT, biomedical and 5G by significantly reducing design cycles, enabling massive design optimization studies in the Cloud, and delivering unparalleled engineering performance at any scale. Results from OnScale's HPC simulations are 100 times faster than legacy CAE running on local HPC hardware, and this platform comes at a fraction of the cost of prohibitively expensive legacy CAE pricing models.
What are the benefits of the Software-as-a-Service solution?
By using the SaaS "pay-as-you-go" subscription model, OnScale offers by far the most cost-effective, world-class CAE software running on Cloud HPC hardware. By moving HPC to the Cloud, OnScale outperforms legacy CAE/HPC providers by a wide margin — all the while offering significant, near-instant solver functionality and power. Customers rent OnScale software and hardware by the core-hour (a unit of computational power) with either on-demand pricing or heavily discounted monthly and annual subscription pricing for engineering firms of all sizes. Engineering teams and engineering managers can efficiently control costs by using only the core-hours they need, when they need it.
Are there any potential data/IP security issues?
OnScale's solution provides best-in-class Cloud security, so data safety is a non-issue. OnScale is built entirely on AWS, the world's most trusted Cloud provider. OnScale is deployed on AWS Datacenters around the world with the best physical and virtual security, so customers can select local datacenters and easily prove compliance with local rules on data storage and processing. The OnScale Cloud HPC Platform is always available and data is automatically mirrored in a customers' chosen region.
OnScale uses AWS's industry-leading data encryption schemas to encrypt data while in transit via SSL with 256-bit AES encryption. Data is also encrypted when stored in private buckets on S3. At no point is sensitive customer data decrypted during transfer or storage. Simulation jobs run in private, closed containers that are inaccessible outside of AWS with hardware level encryption.
Encryption key management is provided by AWS Key Management System (KMS). Encryption keys are created locally when a user first authenticates OnScale on his or her local machine. Keys are never shared with OnScale, and KMS provides the encryption schema to protect data during transit and also when data is stored within private AWS S3 buckets.
Identity management is provided by AWS Cognito which includes optional multi-factor authentication (MFA). User data is stored on the AWS platform and OnScale does not retain any user identity or authentication data.
What's the next target/product for OnScale?
OnScale's Solver-as-a-Service will be generally available in Q2 2018. In addition to the large demand for IoT device design, the biggest targets on the horizon are multi-physics problems like RF filter and antennae optimization and other design optimization challenges that will enable 5G. Given 5G services from AT&T, T-Mobile and others will become available by the end of this year and beyond, product design for devices in this space will skyrocket over the coming years. Beyond 5G, ADAS (driverless cars) and CAD/EDA plugins will become a focus for OnScale in 2018. In 2019, OnScale will be moving to mass markets, including general finite element analysis (FEA) solvers, general computational fluid dynamics (CFD) solvers, an optimization toolkit that accelerates design optimization studies, CAD/EDA plugins, mobile apps, and very large-scale modeling and simulation capabilities.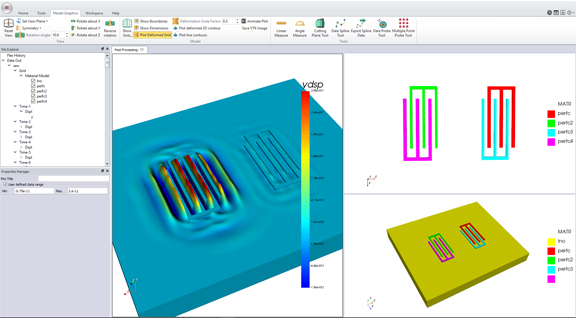 OnScale analysis of SAW-based GHz RF filter showing electrodes, materials and surface wave behavior. Source: OnScale