Industrial Electronics
Safety for the Smart Factory
27 March 2018
Sponsored content
With the convergence of automation, wireless IoT and information technology, real-time data can be downloaded at any point in the production process to an on-site control room, an off-site data center or "the cloud." The result has been an unprecedented level of manufacturing flexibility and efficiency. Collectively, this phenomenon is being referred to under various labels, including "smart factories," the "fourth industrial revolution" or, simply, "Industry 4.0."
To support the implementation of safe "smart" factories, Altech is introducing Bernstein AG's non-contact Smart Safety Sensor. Designated SRF (an abbreviation of Safety RFID), it features an innovative diagnostic system that makes safety circuits suitable for today's Industry 4.0 facilities.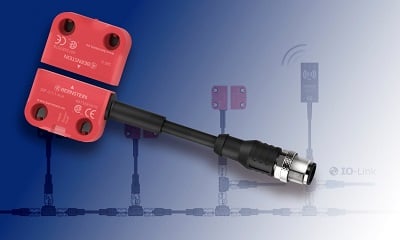 Figure 1: The SRF provides a multitude of diagnostic data of each sensor, even in a series connection, to support smart production. Source: Bernstein AG
But we are getting ahead of the story. It all starts with non-contact radio frequency identification (RFID) coded safety switches that monitor the opening and closing of machine guards, doors or fences. Safety guards, of course, prevent operator access and must therefore be kept closed until the hazards posed by machine movement have ceased, protecting personnel around machinery and other equipment. RFID is itself not new to manufacturing — it has been used throughout the supply chain for many years, especially in inventory control and asset management. Applied to safety equipment, however, RFID provides tamper-proof protection and simplifies installation as physical contact is not required between the switch and the actuator; the sensor itself can even tolerate some misalignment.
The new Bernstein AG smart sensor SRF is well-suited for any location where safety switches are in use. It is an ISO 14119-compliant type 4 product (an interlocking device with non-contact position switches and a coded actuator). ISO 14119 defines possible methods for selecting and installing safety switches and sensors and further defines possible methods used to prevent tampering such as the use of coded actuators to avoid any actuation of the locking system by readily accessible objects.
Consequently, the SRF is ideal for utilization scenarios involving packaging machines and equipment, woodworking machines, turning and milling machines, food processing machines and injection molding machines, to name just a few.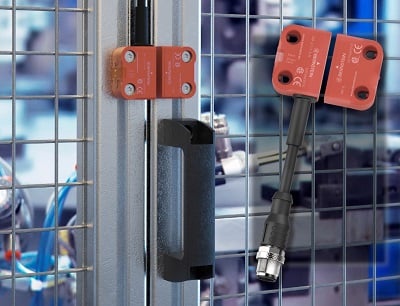 Figure 2: The SRF can be used in a variety of industry sectors, including but not limited to packaging, woodworking, milling and lathe, food and injection molding. Source: Bernstein AG
This particularly compact sensor (featuring a 3.5 mm x 26.2 mm x 1 mm housing) protects employees from injuries by signaling the safety monitor (via two OSSD outputs) to shut down or disable the startup of machines when the safety guard is not properly closed. It monitors movable safety guards such as hatches, doors, flaps, hoods and protective fences, ensuring that safety doors and protective guards remain closed when danger is present. The SRF monitors the position of the guards using a coded sensor, which can only be used in conjunction with a specific Bernstein AG actuator designated for this purpose. The actuator has a non-modifiable safety code for error-free identification. This code is submitted to the SRF sensor and is permanently saved in the SRF, without any additional equipment required. Three different coding levels are available:
• Low (L): The SRF accepts any Bernstein AG actuator.
• High (H): The SRF accepts only the taught-in actuator (SRF-0), a maximum of 12 teach-in processes are possible.
• Unique (U): Similar to "High," but only one teach-in actuator process is possible.
The SRF adheres to ISO 14119, a standard that covers mechanical or electrical devices that are designed to prevent the operation of a machine element for as long as the movable safety guard is left open. ISO 14119 determines which coding level is required.
The Value of Diagnostics
In developing this new product, Bernstein AG paid particular attention to the diagnostic system accompanying the sensor. In addition to the safety outputs, all the switches have an extra diagnostic output. The system provides a large amount of data, making it available centrally and flexibly as an aid to intelligent production.
Called the daisy chain diagnostic (DCD) system, it submits a complete status image of a sensor, even in series connection to support smart production. The diagnostic interface is located between the last sensor and the safety controller. Even in case of power supply shutdown, the diagnostic error memory can be read, which allows quick troubleshooting.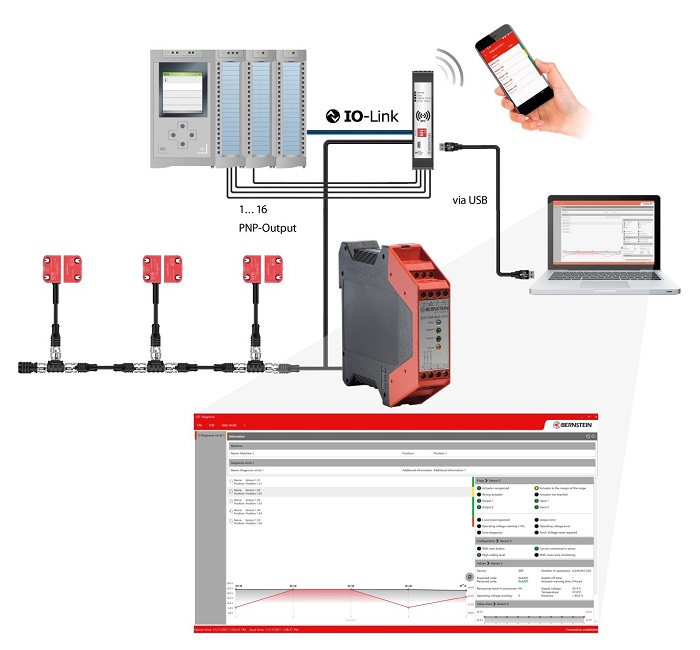 Figure 3: Daisy Chain Diagnostics make the machines more efficient and enable predictive maintenance to be realized. Source: Bernstein AG
The higher-end switches use a bus system within the series line that can be used to communicate via IO-Link to a PLC or PC, to an Android smartphone via NFC (near-field communication) interface or via USB for displaying sensor information on a PC or laptop. In all, 20 different diagnostic information elements from each sensor can be retrieved and made available. The following information, among others, can be transmitted: opened door, detection of misalignment (warping of the door), detection of under-voltages in the series connection and attempts to defeat the SRF unit.
Data collected in this manner can be used for predictive maintenance based on early fault detection, possibly preventing a costly shutdown. Even in cases of power supply shutdown, the diagnostic error memory can still be read. Simpler switches in the product line use PNP diagnostics, which can be used to communicate directly with most PLCs.
Since we have mentioned series connections twice, some explanation is in order: the new SRF can be used individually or in series. This is important because basic magnetic switches typically cannot be run safely in series. Since there is no mechanical connection between the actuator and switch (like might be found with a keyed interlock switch), welded or broken contacts (typically reed switches) may not be detected when the door, gate or panel is opened, creating a dangerous condition. Normal magnetic switches typically require a cable to be run from each switch back to a dedicated isolated special safety relay input.
In a single-use SRF application, a movable safety guard is monitored through one SRF. The two OSSD safety outputs of the SRF are connected to a safety monitoring unit. In a series connection, several movable safety guards are monitored. The safety outputs of the last SRF are connected to a safety monitoring unit. After closing all safety guards (all actuators detected), the last SRF of the series connection switches on the safety outputs.
The SRF system features "plug-and-play" wiring — the switches use M12 connectors to plug into series "T" connectors — making installation very simple and fast and saving a great deal of labor and installation time. Switches can also be easily added or removed from the series run by simply plugging in or unplugging components. Using unshielded four-wire standard cable and standard plugs reduces wiring cost.
Fault Tolerant Outputs
The fault tolerant outputs prevent an unexpected machine stoppage. There is no shutdown in case of one output error (there is immediate shutdown when a second fault occurs). Faults that do not immediately compromise the safe operation of the SRF (e.g., external short circuits) result in a delayed switch-off of the safety outputs. The safety outputs will switch off when the error warning exceeds 20 minutes. If an error is detected at one output, the sensor indicates this with a flash code — while simultaneously transmitting the information via the DCD system. These features can be used to shut down the machinery in a controlled manner. The safe outputs enable and allow a restart.
About the Suppliers
Altech Corp. is an established United States supplier of components and devices used in industrial control, instrumentation, medical and automation applications. The company provides a very broad line of products that meet UL and international standards and are RoHS and REACH compliant. A sample (non-exhaustive) list of their products includes circuit protection devices, contactors, DC-UPS solutions, digital timers, DIN enclosures, fuses and fuse holders, foot switches, industrial enclosures, interface modules, meters, motor disconnect switches, pin and sleeve devices, power supplies, push buttons and pilot lights, relays, safety switches, sensors, and test and measurement equipment. Altech's commitment to quality management has been recognized since 1999 when the company was awarded ISO 9001 certification. For more information, visit altechcorp.com.
Bernstein AG is renowned for the development and marketing of safety switches, sensors and enclosures. Based in Porta Westfalica, Germany, its focus is on protecting the operator through machine and process safety through use of a comprehensive product program that fully meets relevant safety requirements across a wide range of specific applications. The family-owned and managed company celebrated its 70th anniversary in the summer of 2017.
Find Free Electronics Datasheets